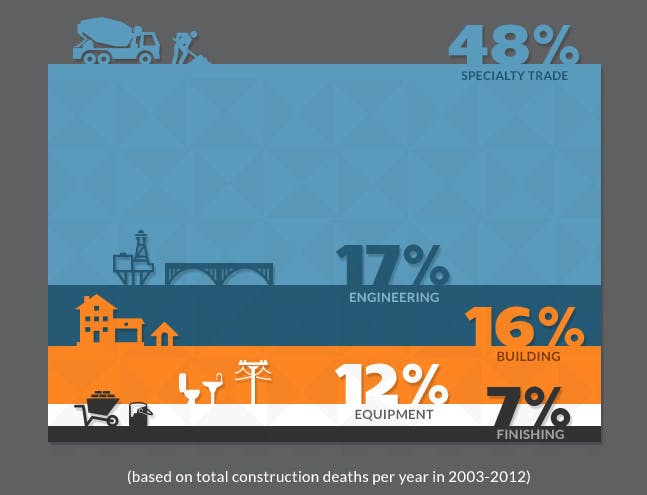 Construction Safety Day, which takes place Wednesday, is a good chance to brush up on safe practices.
Though motorists do play a big role in highway construction site safety, it's your responsibility as a worker to ensure you are following all safety guidelines.
Between 2003 and 2012, the engineering sector of the construction industry had an average of fatality rate of 17 percent annually — the second highest percentage, according to information compiled by Viewpoint based on data from the Occupational Safety and Health Administration (OSHA) and U.S. Bureau of Labor Statistics (BLS). That's a percentage that could definitely afford to be lowered.
For more safety statistics, check out the infographic below.

Infographic courtesy of Viewpoint.