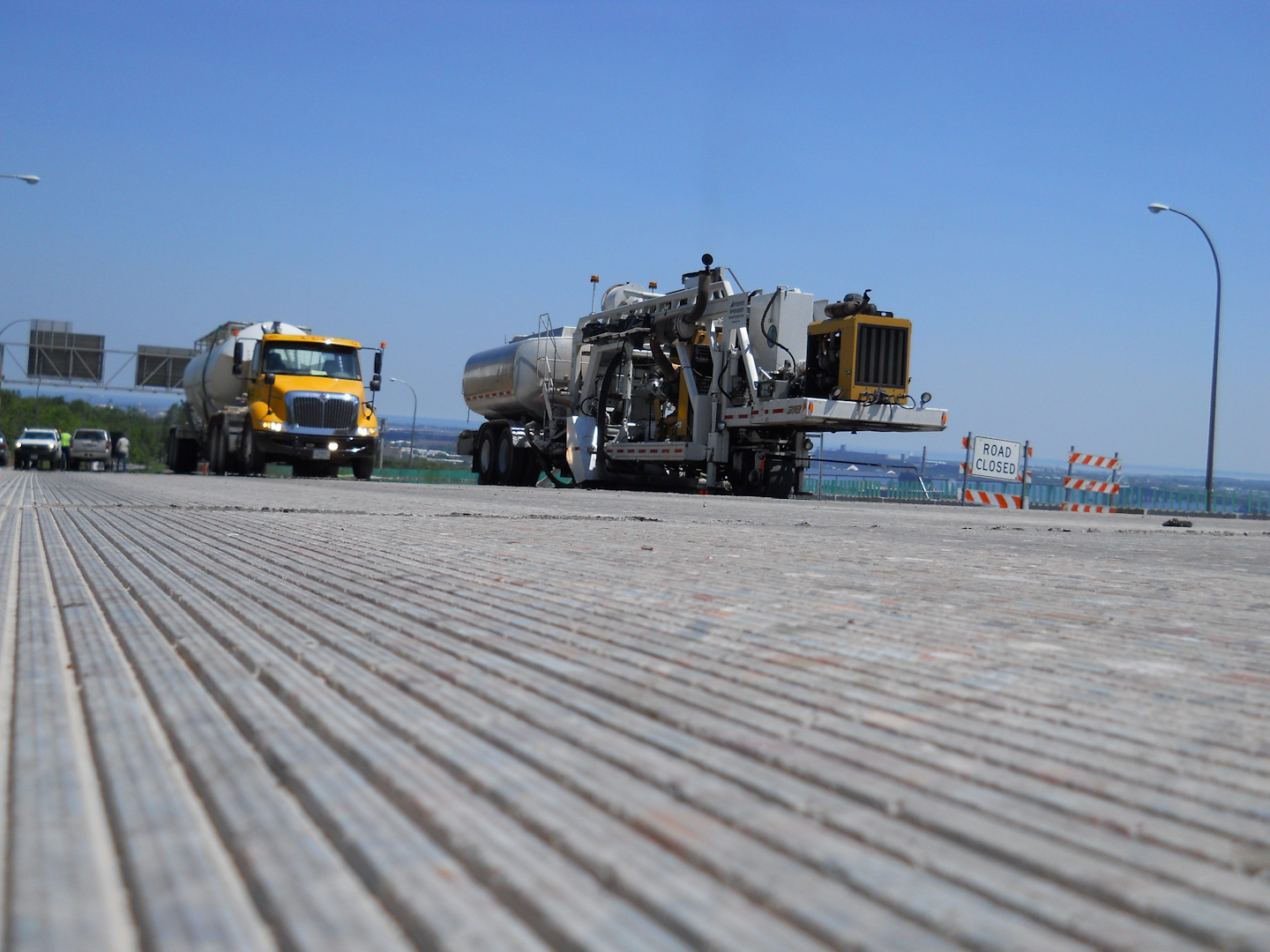 As transportation authority specifiers place more emphasis on smoother, quieter and safer roadways and fewer construction delays, diamond saw cut textures are being used to reduce roughness, noise and friction of pavements, bridges and runways, John Roberts, executive director of the International Grooving and Grinding Association (IGGA), told editors during a World of Concrete 2014 press conference yesterday.
This has resulted in a new norm: the development of tighter smoothness and new noise specifications, development of low-noise surface treatments, increased use of sound walls and more night work.
In line with this focus, the Next Generation Concrete Surfaces (NGCS) diamond saw-cut texture technique has been adopted as a long-lasting, economical noise-reducing surface developed for concrete pavement.
NGCS is designed to provide a consistent profile absent of positive or upward texture, which results in a uniform land profile design with predominantly negative texture. Because NGCS is a "manufactured" surface, it is more consistent and predictable than most traditional pavement surfaces and is recognized as producing the quietest ride of any concrete surface with improved skid resistance.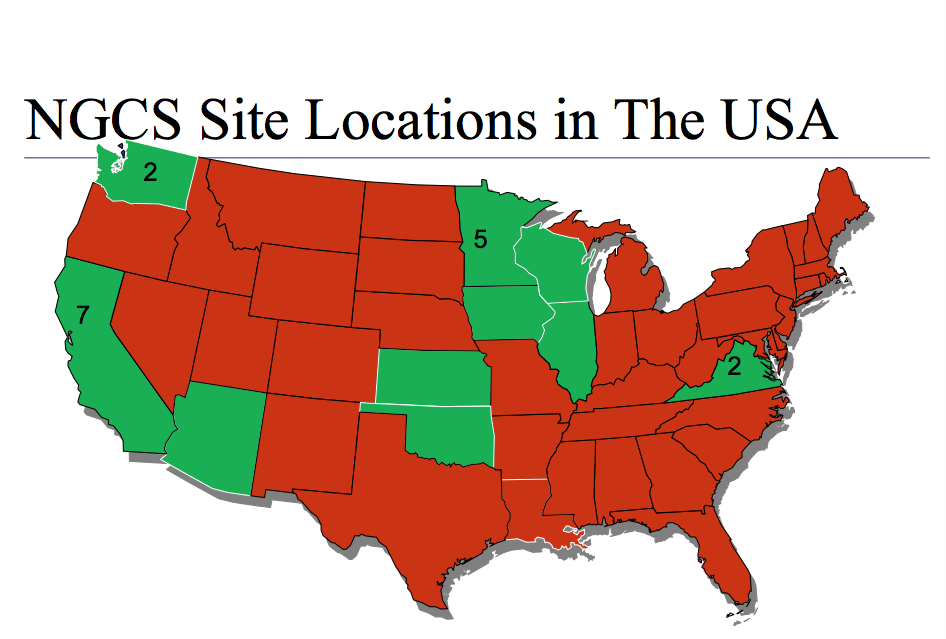 The California Department of Transportation (Caltrans) has developed the NGCS Standard Spec in 2013, making it the second state (Arizona was the first) to initiate a quiet pavement program. Caltrans currently has seven NGCS locations in the Sacramento and San Diego areas (view the image to the right to see all the locations).
Duluth, Minnesota, is also using NGCS and conducting field validation using the Purdue Tire Pavement Testing Apparatus (TPTA).
The Ohio Department of Transportation (ODOT) has also put forth a bridge deck design approach with longer-lasting, quieter pavements as part of its goal to develop a holistic approach from "Cradle-to-Grave" to improve initial and long-term bridge performance.
Brian Schleppi, manager of ODOT's Infrastructure Management Section, Office of Technical Services, led a team that included researchers from Iowa State University to develop a design approach that would improve rideability. The impacts of a poor bridge ride cost an agency in terms of pavement life, bridge life and maintenance costs and affect efficiency and costs for snow and ice removal.
The new ODOT procedures include adoption of specifications that will cover transitions between the pavement to the approach slab to the deck. International Roughness Index (IRI) specs will also be used for the entire bridge encounter rather than the straight-edge or California Profilograph, Roberts explained.
"Special requirements will be enforced with backfilling approach areas," he said. "All facets of the process, including materials, design, construction and maintenance will be involved."
Bridge encounters longer than 265 feet must now meet 130 inches/mile MRI or less. If these are not met, surfaces must be corrected to 100 inches/mile MRI using diamond grinding.
ODOT is the first state agency to implement this type of specification, Roberts said. Moving forward, the North Carolina DOT has developed a pilot project based on ODOT's template and other states are considering doing the same, he said.
"It is a challenging time for the transportation industry," Roberts pointed out. "Motorists are increasingly demanding safe, smooth, quiet and delay-free roadways while funding necessary to meet these needs remains elusive. Diamond saw-cut textures are a time-proven, cost-effective means of providing consistently smooth, quiet and safe textures at a fraction of the cost of asphalt overlays."
To view Roberts' full presentation, which includes details about Caltrans' NGCS Standard Spec, click here.