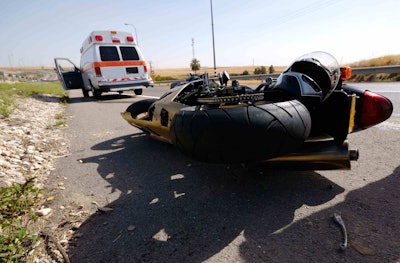 The number of motorcyclist fatalities has climbed nearly consecutively for 15 years, with a 9-percent increase in 2012, to more than 5,000 deaths, according to a report from Governors Highway Safety Association.
The report is based on data gathered the first nine months of 2012 and estimates the last three months of the year.
According to the report, motorcyclist deaths increased in 34 states decrease in 16 states and remained the same in Washington D.C. in 2012, compared to 2011.
The trend of increasing motorcyclist fatalities parallels a decrease in states with universal helmet laws. The number of states requiring all riders to wear helmets has reduced to 19, down from 26 in 1997. The last state to enact a universal helmet law was Louisiana, which reinstated its law in 2004.
Other factors that may cause an increase in motorcyclist deaths include warmer weather, a strengthening economy and high gas prices, which may lead travelers to choose more fuel-efficient modes of transportation like motorcycles.
The report says states should address six specific issues when working to reduce motorcyclist fatalities:
Increase helmet use: Helmets are 37 percent effective at preventing motorcycle operator fatalities and 41 percent effective for passengers. According to National Highway Traffic Safety Administration (NHTSA), 706 of the unhelmeted motorcyclist fatalities in 2010 could have been prevented with a helmet.
Reduce alcohol impairment: In 2010, 29 percent of motorcyclists who died in a crash had a blood alcohol concentration at or above the legal limit of 0.08.
Reduce speeding: Among the motorcyclists who died in a crash, 35 percent were speeding. Almost half of the crashes did not involve another vehicle.
Offer motorcycle training: Though all states offer training, some locations or training times may not be convenient for motorcyclists.
Ensure proper licensing: According to NHTSA, in 2010, 22 percent of motorcyclists who died in a crash did not have a valid motorcycle license.
Encourage other drivers to be aware of motorcyclists: According to NHTSA, motorcycle crashes that involve another vehicle often result from the latter violating the motorcyclist's right of way.