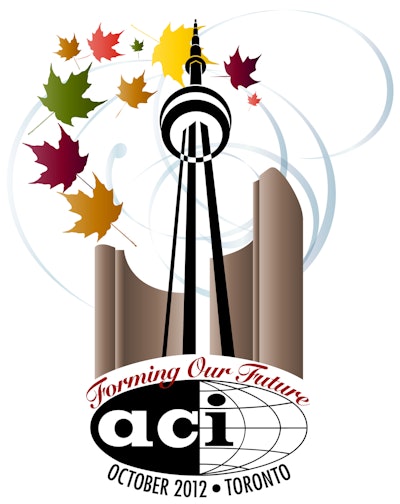 Concrete professionals will have the opportunity to influence codes and standards, learn about modern industry trends, and network during the ACI Fall 2012 Convention, Oct. 21-25 in Toronto, ON, Canada.
Convention highlights include the Fifth Anniversary of the Concrete Sustainability Forum and Panel Discussion that will challenge speakers and guests to balance safety, durability, and resilience with environmental stewardship; the ACI Career Networking Event providing those searching for a new career the opportunity to network with potential employers; an International Lunch with renowned bridge designer Professor Michel Virlogeux, who will highlight "Modern Trends in Bridge Design in Europe;" and a three part Contractors' Day session covering "Innovations and Advancements in Concrete Forming."
In line with the convention theme, Forming our Future, the ACI Fall 2012 Convention will allow attendees to influence codes and standards during 300+ committee meetings, obtain professional development hours through 40+ technical sessions, build relationships with one another during the exhibition, and attend a variety of networking events.
The convention will be held at the Sheraton Centre (123 Queen Street West, Toronto, ON). Reduced rate sleeping rooms are available until September 29, based on availability. Attendees who register for the convention by September 23will also receive reduced registration rates.
To learn more about events being held at the ACI Fall 2012 Convention, please visit www.aciconvention.org.