By Equipment World Staff
Balloon lights shine in night paving
There are several fans of balloon lights out there, including paving manufacturers that don't offer them.
For example, Bill Rieken, applications specialist with Terex Roadbuilding, speaking with Equipment World's sister magazine Better Roads on the subject of night paving, is a big fan of these lights, "because they are so easy to attach to the paver, they don't glare and they just light the world up," he says. "They inflate when you plug them in, and I just think they're slick," he offers. "I don't have any stock in them, I don't sell them; I just like them.
"With other lights, you've got to be careful how they are aimed, so that they don't create a glare, not only for the people on the jobsite, but for anybody driving by. The balloons light the world up without that glare," says Rieken.
John Sunkenberg, a road industry product competency manager for Volvo Construction Equipment, likewise volunteers his appreciation of balloon lights, citing the avoidance of both glare and harshness to the eyes.
Balloon light manufacturers promote the lights as being glare-free, shadow-reduced and portable, spreading their light 360 degrees.
–Mike Anderson
ULSD at 75 percent before June 1 deadline
As of June 1, large refiners and importers will provide only ultra-low sulfur diesel fuel for use in off-road machines and equipment. The fuel, which contains less than 15 parts per million sulfur, has been in production for several years. The Energy Information Administration reports that approximately 75 percent of distillate fuel finished products are ultra-low sulfur, a result of refiners transitioning early to ULSD fuel.
Smaller refiners and importers have until 2014 to comply with the guidelines, except in California, where all diesel transitioned to ultra-low sulfur in 2006.
Letter to the Editor
Very good article on how to inspect a used backhoe.
Here's some other tips we use:
We go early in the morning, and then arrive earlier than the appointment. We want to see the drips on the ground where it was parked and hear the strain and response of the engine on the first startup. Slow crank means electrical, blue smoke on cold engine may be a problem, etc. All oil drip marks on ground are correlated to the machine to help identifly leaks.
The other thing is oil analysis. While it is possible that a recent oil change may mask a finding, gross problems will show up, such as antifreeze in the motor oil, combustion gas and byproducts in the coolant.
Once I found so much metal in the front axle of a 4-by-4 skip loader, the test lab thought we were trying to dupe them as if we staged the metal debris – that's how much there was. This was on a machine that was supposedly maintained. It was the best $12 we ever spent.
Keep up the good work.
– Bob Dorazio, Oceano, general contractor and builder, California
Digital exclusives for June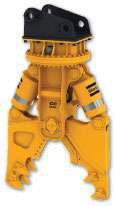 Attachments Extra
Once you're finished browsing the attachments in the issue, visit our online attachments section, where you'll find more than 70 additional attachments to help you tackle almost any job.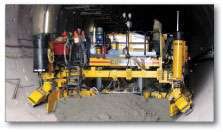 Bauma wrap-up
Did Eyjafjallajökull keep you from attending Bauma? If you missed the show, held April 19-25 in Munich, take a look at our roundup of new products, including introductions from Atlas Copco, Caterpillar, Cummins, Godwin, GOMACO, JCB, John Deere Power Systems, Trimble and Volvo.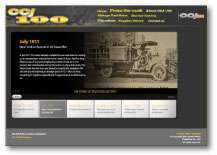 CCJ 100 launches
Commercial Carrier Journal (a sister publication of Equipment World) will be celebrating its 100th anniversary in 2011. To commemorate the event, CCJ has launched a new site, www.ccj100.com, which will take visitors on a trip back in time.
The site covers trucking history beginning in 1911, and includes fun features such as vintage test drives, photos and videos. The site will roll out a decade each month, culminating with the anniversary in March, 2011.
Network with us!
Connect with EW on facebook and LinkedIn.
Enter "Equipment World" in the search field, join the group or "like" EW and stay updated on news and events while networking with fellow industry members.
Weigh in …
Take our poll! Visit www.EquipmentWorld.com and scroll down the left side of the homepage.
Our current poll:
Have you received a direct or indirect contract for a project funded by stimulus funds?