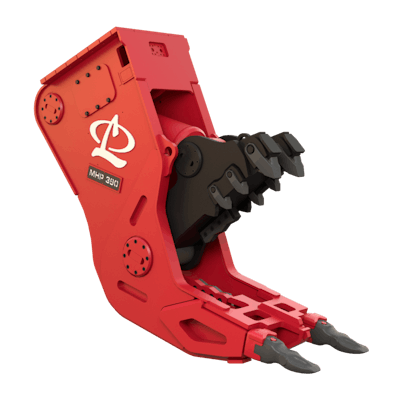 LaBounty's new Mobile Hydraulic Pulverizers can pick up, crush and separate rebar faster than previous models, the company says.
The MHPs are able to do this thanks to a new design that delivers faster cycle times, high-tip forces and larger jaw sizes, according to LaBounty, a subsidiary of Stanley Infrastructure.
The company says the pulverizers have "industry-leading power-to-weight ratio and large jaw capacities."
The MHPs are designed for excavators weighing 13 to 65 metric tons performing secondary demolition and concrete recycling. LaBounty says the pulverizers have a unique shape to better separate rebar from concrete on the ground.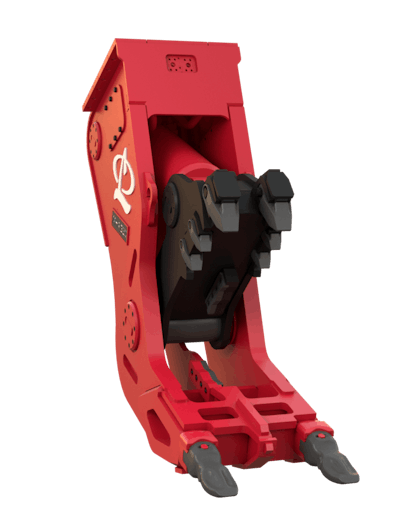 The company lists the following features of the new MHPs line:
Reverse cylinder with internal hydraulic lines to protect components from debris
Pass-through lower jaw for rebar separation
Bucket-style, interchangeable teeth for sorting materials
Serrated blades for cutting rebar
Quick specs
The MHP series consists of seven models: