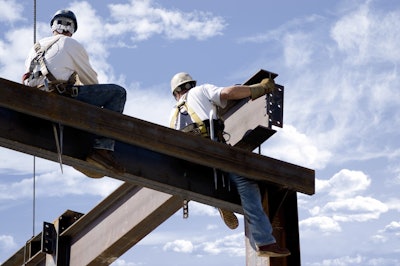 The U.S. construction industry increased employment for a fourth consecutive month in November, with the addition of 24,000 jobs.
Total construction employment rose to 6.955 million Americans during the month, a 2.7-percent improvement over the November 2016 total, according to preliminary data from the Labor Department.
The November jobs data also brought a revision to the October employment figure. The previously reported total of 6.930 million jobs was adjusted upward to 6.931 million.
Despite the jobs gain and the increase in activity due to hurricane recovery efforts, construction's unemployment rate rose for the first time since July to 5 percent. The October rate of 4.5 percent was as low as construction unemployment has been in the last 10 years. The rate previously dropped to 4.5 percent in July 2016.
The U.S. economy added 228,000 jobs in November while the unemployment rate was flat at 4.1 percent.
Construction employment since Jan. 2007