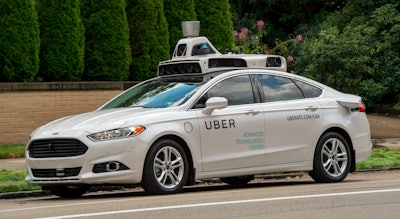 The Rhode Island Department of Transportation is seeking requests for information on how it can support connected and autonomous vehicles (CAV) and other technology to improve transportation.
The RIDOT hopes to start pilot programs for CAVs at locations around the state and is accepting company proposals through early October to identify and overcome challenges to implementing the technology.
The RIDOT is seeking information on the following topics:
Opportunities for partnerships
Impact on the state's capital planning and execution process
Regional safety programs
Environmental conditions
State laws and regulations
Workforce and professional training needs
The RIDOT says that companies submitting information will also be asked about on-demand ride sharing, high-speed intercity and inter-suburban transporter technology and other innovations. For more details, go to ridot.net/CAV.
The state also held a two-day exposition Sept. 14 and 15 to discuss CAVs.
"It's another example of Rhode Island stepping forward to be a leader in emerging technologies that literally will change our world," says RIDOT Director Peter Alviti Jr.