The Mississippi Department of Transportation (MDOT) has launched a website aimed at promoting interest in careers in transportation, with a focus on civil engineering. The site, which is a part of the department's education outreach effort, focuses on science, technology, engineering and math (STEM) education.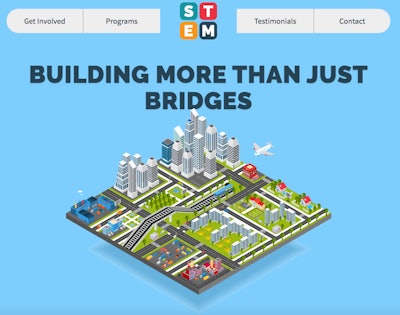 "Our new STEM education site is designed as a tool to raise awareness about the education outreach programs MDOT offers," says MDOT Executive Director Melinda McGrath. "This site is a valuable resource for teachers, parents and students."
Details about two free MDOT education programs make up a large part of the site: the Transportation and Civil Engineering (TRAC) and Roadways Into Developing Elementary Students (RIDES) programs.
Teachers can find information on making the two programs beneficial to their students, details on free training sessions MDOT offers and steps parents and students can follow to implement the programs at their school.
Other information available on the site includes additional STEM opportunities, such as the Mississippi Summer Transportation Institute.
"These programs are a way to get Mississippi students excited about careers in engineering and the transportation industry," said McGrath. "MDOT is committed to helping shape the future leaders of the transportation industry."
Since their inception in 2004, the TRAC and RIDES programs have provided training to more than 2,000 teachers have been trained, with more than 40,000 students each year receiving STEM education as a result.
More details are available at www.GoMDOT.com/stemeducation.