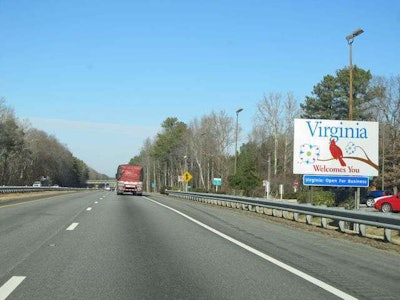 Virginia's Commonwealth Transportation Board (CTB) has approved a transportation project scoring process that will rank and prioritize work to be done and determine which projects merit funding.
The process comes out of the law from House Bill 2 "Commonwealth Transportation Board; statewide prioritization process for project selection." The bill was approved in April 2014 and can be viewed here.
"The scoring process is about investing tax dollars in the projects that will generate the greatest return on investment for Virginians in terms of easing congestion and stimulating economic growth," Gov. Terry McAuliffe said in a statement. "I was proud to work with Speaker Howell and the General Assembly to pass the legislation that established this scoring process so that we can make transportation planning decisions based on sound data, not on the political whims that have defined our process for too long. This new process will improve our transportation decision-making so that we can invest in the infrastructure we need to build a new Virginia economy."
Transportation Secretary Aubrey Lane said the scoring process was developed with input from governing entities across the state. This included 200 individuals and 300 written comments. "The law…will improve transparency and accountability because the public will know how projects scored and the decisions behind the CTB's project selections," Lane said.
The scoring process will look at six factors: safety, congestion, accessibility, economic development, environmental quality, and land use. For the latter, projects in Northern Virginia and Hampton Roads will have a higher score if congestion is reduce. In other parts of the state, positive economic development will provide a higher score.
Officials will screen and score projects into early next year, followed by a public comment period. Once selected, projects will be added to the Six-Year Improvement Program in June 2016.