Have the feds finally "turned on their listening ears?"
That's a phrase I use with my 4-year-old and 6-year-old when they've finally decided to listen after I'm extremely frustrated about their complete defiance or not listening.
I never thought I'd be using the same phrases to describe both my children and the the government. But it's well-founded to do so after we went three years without a highway bill and just a month ago were finally given a reauthorization of the highway bill. It's only a 27-month, $105 billion bill, but we'll take it.
I guess the industry's mission to stay on task and make Congress listen to us finally work.
Money is being authorized for various projects, and on Aug. 3 U.S. Transportation Secretary Ray LaHood announced more than $363 million in grants to fund a wide variety of highway improvements, from interstate rehabilitation and reconstruction to technologies, that we all hope will result in improved safety and reduced construction congestion.
"Investments in transportation projects like these create jobs right away in communities across the country, and lay a foundation for future economic growth," said LaHood in a press release. "Thanks to these grants, states, cities and local communities can move forward with the transportation projects Americans need to reach their destinations more safely, quickly and efficiently."
Amen to that! We need investment in infrastructure, and we need the jobs it can create.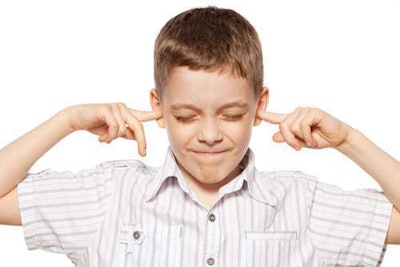 The Federal Highway Administration (FHWA) invited states, cities, tribal governments and local planning organizations to apply for federal funding from 12 grant programs. Nearly 1,500 requests poured in from every state, Puerto Rico and Washington, D.C. totaling about $2.5 billion, according to a press release from the U.S. DOT. Grant funding was made available through enactment of the Surface Transportation Extension Act of 2012, Part II.
The 12 programs are as follows:
Public Lands Highway;
Interstate Maintenance;
Transportation, Community and System Preservation;
Ferry Boat;
National Scenic Byways;
Value Pricing Pilot;
Highways for LIFE;
National Historic Covered Bridge Preservation;
Railway-Highway Crossing Hazard Elimination in High Speed Rail Corridor;
Delta Region Transportation Development;
Innovative Bridge Research and Deployment; and
Truck Parking Border Infrastructure.
All 50 states, District of Columbia, and Puerto Rico were awarded grants. Some examples of selected projects:
Louisiana received more than $3 million to improve I-10 from the Lafayette Parish Line to the Atchafalaya Floodway Bridge. In addition to new pavement, the project will upgrade the guardrail and add new roadway striping to the route. The road is a high-volume truck corridor and is one of the state's major hurricane evacuation routes.
Ohio received $3.34 million to improve I-75 in downtown Dayton from Fifth Street to Riverview Avenue. This two-mile stretch of interstate is Ohio's second-most congested area. The project will improve driver safety and reduce traffic congestion for the 104,000 drivers who use it each day.
Missouri received $2 million for engineering work needed to replace the two bridges on I-44 over the Meramec River and to add an eastbound lane to reduce congestion and improve safety for drivers in St. Louis County.
Descriptions of each program and grant awards can be found at https://www.fhwa.dot.gov/discretionary/2012factsheets.cfm
"The demand for these funds demonstrates a clear need for increased infrastructure investment," said Federal Highway Administrator Victor Mendez in a written statement. "The President asked us to rebuild America – we have work to be done and Americans ready to do the work."
These programs were authorized by Congress to support projects that improve roadway safety, maintain the nation's roads and bridges and make communities more livable.
A state-by-state list of the FY12 grants is available at http://www.fhwa.dot.gov/discretionary/2012grantdata.cfm.