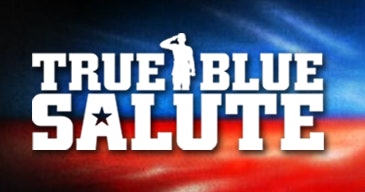 New Holland today announced the start of its 2013 True Blue Salute program, which provides to members of the armed forces, police officers and firefighter a discount on equipment while benefiting the nonprofit Fisher House Foundation.
The program begins September 11 and extends through November 11. During the program, New Holland is offering a $911 coupon off select models of New Holland equipment to military personnel, veterans, police officers and firefighters, as well as their family members.
New Holland is also donating $250 to the Fisher House Foundation for each qualifying model sold under the program.
The offer is available on new models of New Holland Boomer compact tractors and New Holland light construction products. To receive the discount, veterans and military personnel will need to show a valid, government-issued military ID card or other proof of service.
For more information about the True Blue Salute program, visit truebluesalute.com.