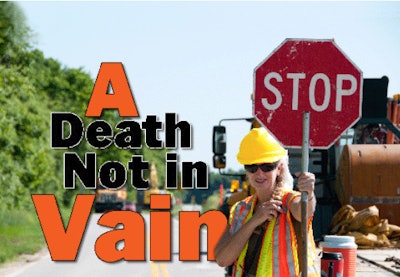 Following the death of Missouri Department of Transportation (MoDOT) department member Clifton Scott, the agency took the tragedy and used it as the impetus to further inform and educate drivers about work zone safety. The agency has been informing and educating drivers about work zone safety, and MoDOT has produced major safety campaigns since 2003 to reduce work zone-related crashes.
In the past, MoDOT says primary efforts have been focused on what would be viewed as traditional highway work, with long-term, stationary lane closure and major construction.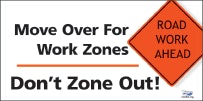 In 2013, MoDOT's work zone campaign, "Don't Zone Out," focused instead on short-term and moving highway operations. The American Road & Transportation Builders Association Transportation Development Foundation (ARTBA-TDF) lauded MoDOT for its efforts by awarding the agency with First Place in the Work Zone Safety Awareness Award last year. (Award submissions for this year are being accepted through July 18 at artba.org/foundation.)
The change in direction came from the department's transition to more of a maintenance-focused program, and the desire to help motorists safely navigate around the variety of moving highway operations they encounter – sparked by the death of Scott in September 2012.
Scott had just established traffic control following a collision on eastbound Interstate 70 in Independence, Missouri, when he was struck and killed by a vehicle passing through the area, according to the MoDOT.
For the department, Scott's death emphasized the need to emphasize that not all work zones look alike, MoDOt says. While the agency places signs, barricades, and other forms of traffic control far in advance of what most people consider a typical work zone, it's not always the case, particularly when work zones are established in an emergency situation or a moving operation such as mowing or roadway striping.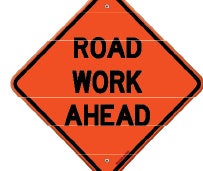 In the agency's submission to the Work Zone Safety Awareness Awards, it said Scott was interviewed several years ago by a Kansas City television station. In the interview, Scott urged motorists to be caution as they approached work zones and spoke of his desire to safely return home to his family every night. That footage, MoDOT says, was used to create a public service announcement (PSA), unveiled during Work Zone Awareness Week, April 15 to 19. (See the PSA at http://youtu.be/QSO5AONz8CE.)
Components of the campaign included radio advertising, internet ad banners, Facebook and Twitter posts, a public service announcement featuring a MoDOT employee killed in the line of duty, and news conferences in Kansas City, St. Louis and other areas around the state.
The goals for the campaign included the following:
• Raising awareness of the importance of driving safely in all types of work zones
• Educating the public on the changes to Missouri's "Slow Down and Move Over" law
• Ultimately helping to decrease fatalities, injuries, crashes, and driver frustrations on Missouri highways and in work zones.
For a PowerPoint presentation of the project, go to https://media.monkserve.com/EKK/9945/FORMS/1800577-171877-modot-artba-work-zone-safety-presentation-2013.pdf
For the "Slow Down and Move Over video," go to youtube/JBqScGLn4qs.