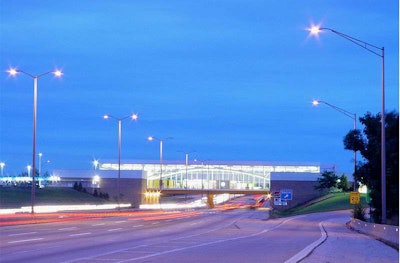 The Illinois Tollway is set to build a "living laboratory" which will serve as a unique test site to improve existing products and study technology advancements. The test site will immediately focus on smartphone tolling applications and I-Pass transponders to instantly confirm toll payments.
"This project will help us fine tune current technologies to improve their performance and control our costs," Illinois Tollway Executive Director Kristi Lafleur said. "The test site also will keep the Tollway a leader in the development and implementation of exciting new tolling technologies that will make traveling on our system easier for our customers."
It will be the first test site of its kind in the entire nation, set to study tolling options in real-world conditions based on a complex mix of vehicles and traffic patterns. If all goes according to plan, it'll open in 2015.
The site will also study improved camera technology to more accurately capture images of license plates on passing vehicles.
$2.7 million will be required to design, equip and build the test site. It will be accommodated within the Tollway's current 2014 budget.