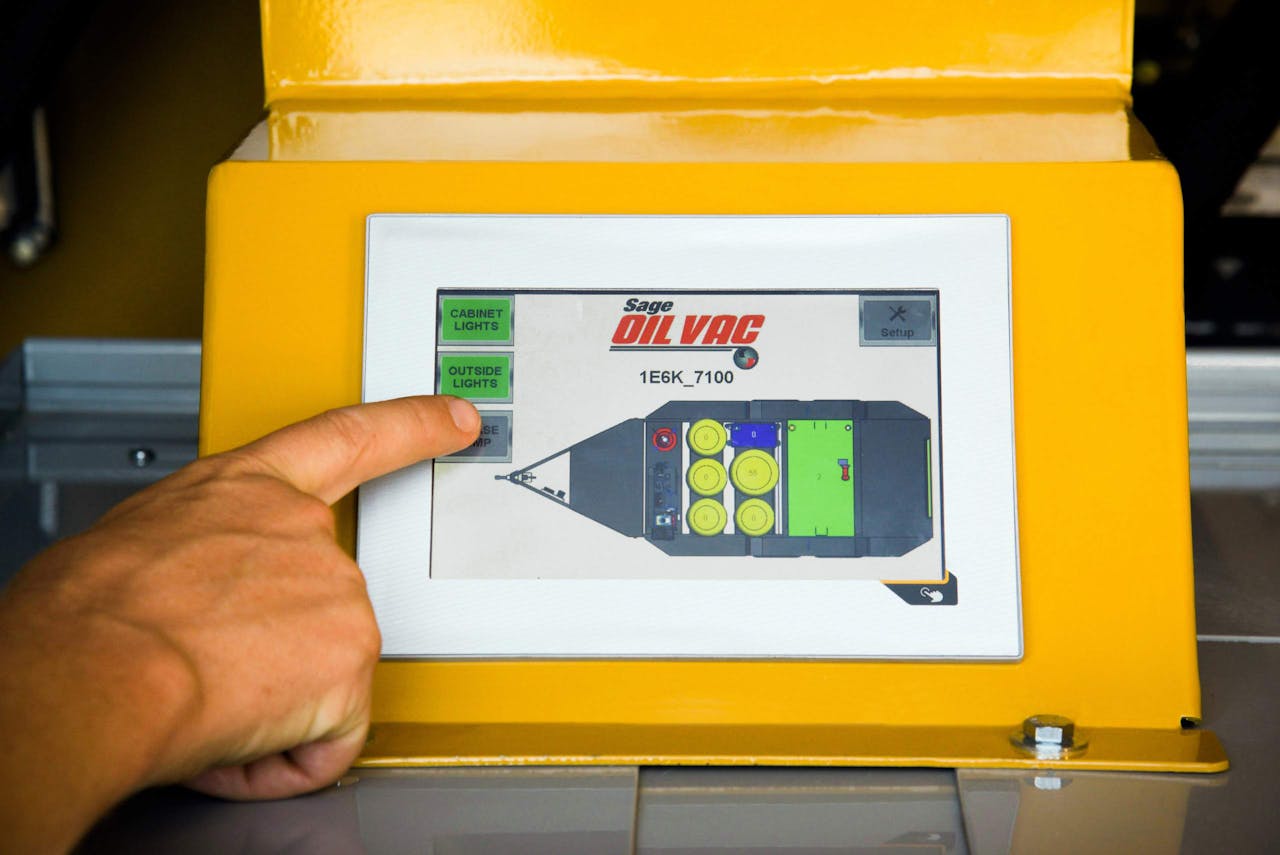 Sage Oil Vac's new NextLube monitor system makes dispensing and changing fluid as easy as a push of a few buttons.
Among its features, the new touchscreen system, which is an option for the company's lube trucks and trailers, displays the amount of fluid gallons inside the tanks, instead of the percentage of fluid. That makes it easier for the operator to know how much fluid is available.
"Based on customer feedback, we developed NextLube to allow more operator control," said Sage Oil Vac CEO Aaron Sage, who was demonstrating the new product at the company's ICUEE booth. "NextLube will act as a centralized control panel, so operators can have automated fluid dispense capabilities and monitoring within Sage Oil Vac mobile lube equipment."
For further convenience, NextLube also allows labeling of individual tanks, such as diesel exhaust fluid, hydraulic fluid, engine oil, etc.
Overall, the company says, "NextLube simplifies tasks and reduces the learning curve for new operators and increases safety benefits on the job."