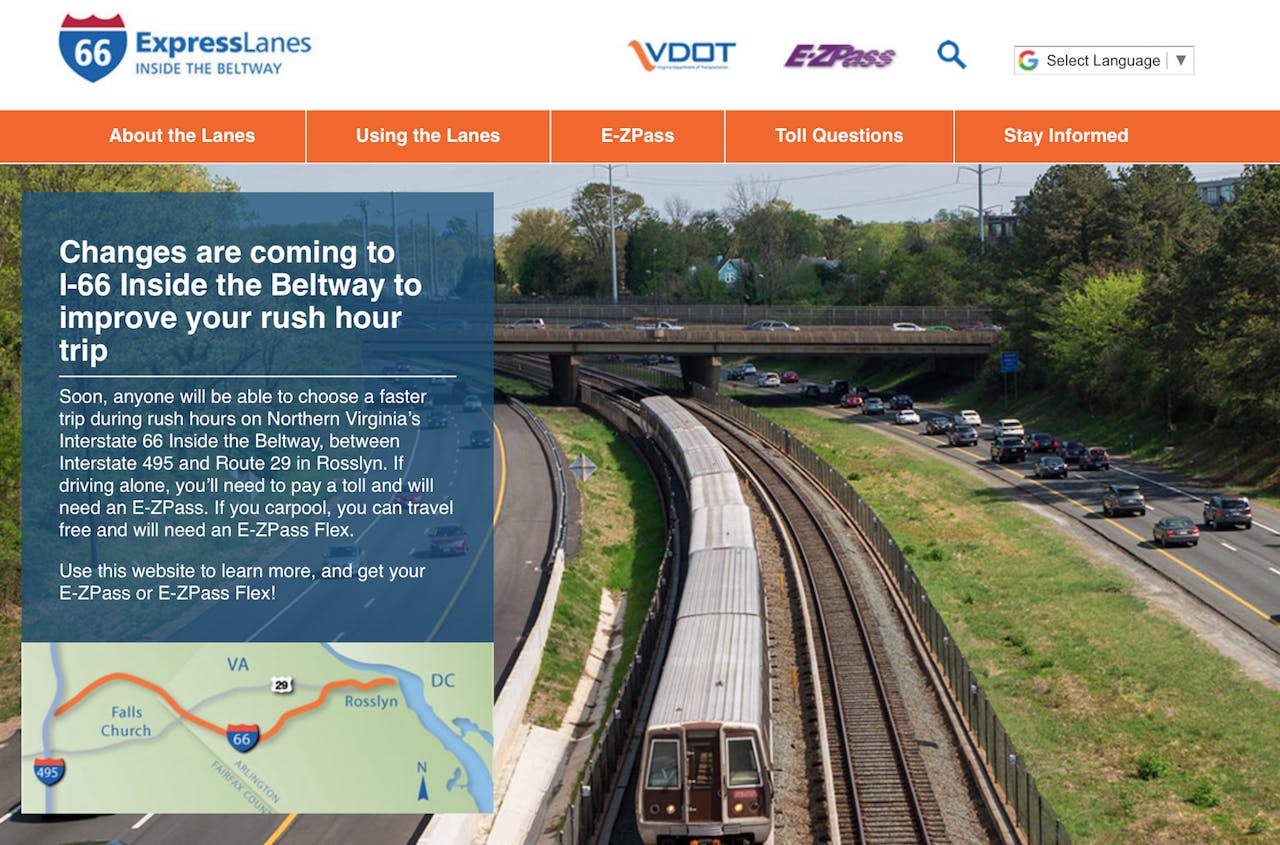 The Virginia Department of Transportation rolled out a new website to prepare drivers for the new toll express lanes that will open in December on Interstate 66 Inside the Beltway.
The site at 66ExpressLanes.org addresses such issues as the difference between E-ZPass and E-ZPass Flex, how the tolling will work, who pays the toll and what types of transponders to choose.
The express lanes will open as HOV-2, which means a vehicle must have at least two occupants to travel without a toll, but will switch to HOV-3 after the I-66 Outside the Beltway Express Lanes open in 2022, the VDOT says.
The Inside Beltway Express Lanes will be in effect during rush hours – 5:30 to 9:30 a.m. eastbound and 3 to 7 p.m. westbound Monday through Friday. All other times, the lanes will operate free as normal lanes without occupancy restrictions.
Along with encouraging carpooling, the new lanes will allow solo motorists to travel in less crowded, faster lanes by paying a toll through their E-Z Pass. If they have an E-Z Pass Flex and have a passenger in the car, they can switch to HOV mode and not have to pay a toll.