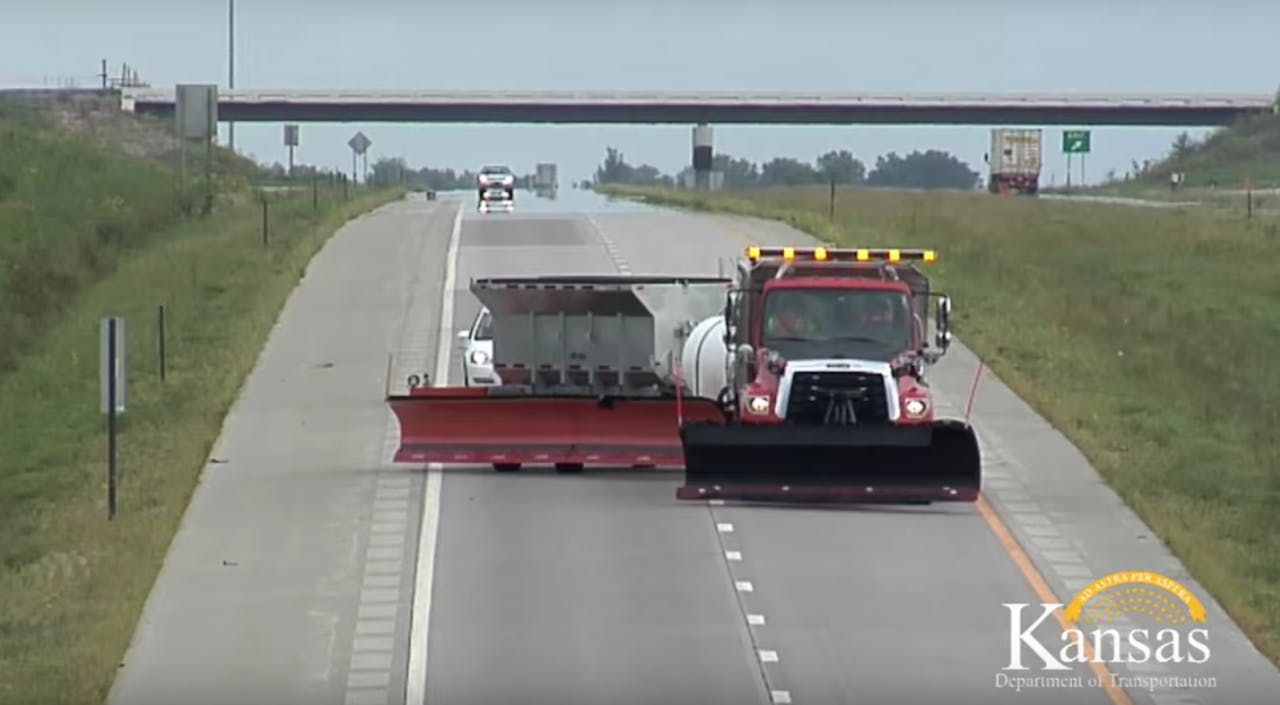 Two tow plows have been added to the Kansas Department of Transportation's (KDOT) equipment lineup to help in winter storm clean up for the upcoming season.
The plows are being stored in Colby and Olathe and measure 26 feet long. They will are attached to dump trucks when in use.
"KDOT will assess the performance of the tow plow in these two different environments and that will help determine where future units will provide the best results," says KDOT Bureau Chief of Maintenance Clay Adams. "Olathe was chosen because of the high traffic volumes and urban area. Colby was chosen to see how well the tow plow would do on open stretches of highway that are often subjected to high winds and drifting."
Tow plows swing out to the right side of the truck and allow two lanes to be plowed at the same time when the truck is fitted with a plow on its front.
"Other states have been operating tow plows for several years and it has been proven to be an effective tool in snow fighting," Adams says. "KDOT provides snow fighter training every year across the state on the best practices when plowing and spreading material. This year is no different; our staff is trained and ready to respond to what winter will bring us."
Watch the video below to see a tow plow on a dry run.