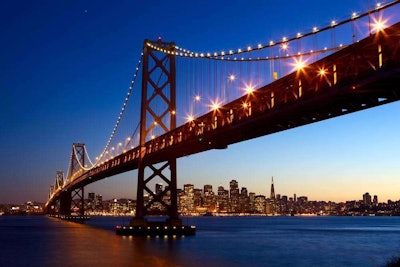 Though the most well-known San Francisco bridge is the Golden Gate, the Bay Bridge carries 150,000 more vehicles per day than its more famous counterpart and celebrated its 76th birthday last week.
Plus, the inner-workings of the bridge are pretty cool. You'll definitely want to check out this graphic from MercuryNews.com which details the bridge's main cable anchorages.
According to the graphic, the anchorages are located inside the bridge itself and each point of the system anchors one of the 137 steel wire threads that come together to form the bridge's main cable which is 2.6 feet in diameter.