This two-part series takes a look at what might be in store for trucking and motor carriers in 2021. This first installment details what regulations fleets can expect to see action on in the coming year. The second installment will cover expectations for freight demand, rates and the economy in 2021. Read it next week.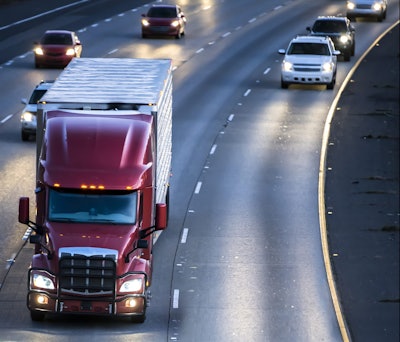 What could be on tap for trucking regulations in 2021? With a new administration in the White House, new leadership at the U.S. DOT, and Democratic control of both chambers of Congress, the environment in Washington will likely be decidedly more regulation-friendly than in the Trump era. Here's a look at regulations that could be up for consideration in 2021 under that altered landscape:
Driver classification laws. Expected in the early months of 2021 is a ruling by the U.S. 9th Circuit Court of Appeals in the California Trucking Association's (CTA) case against California's A.B. 5 law, which was largely interpreted as blocking motor carriers from contracting loads to owner-operators or small fleets. It spurred many carriers to stop working with owner-operators all together, including leased owner-operators who own their own truck but run under the authority of another carrier.
The 9th Circuit's decision will either uphold or end a preliminary injunction issued by the U.S. District Court in Southern California, which ruled that trucking should remain exempt from the law (and thus retain the ability for carriers and owner-operators to work together) until CTA's case can be adjudicated in full, which could ultimately mean a stop at the U.S. Supreme Court in the coming years.
This year, however, the 9th Circuit's decision could reverberate beyond the case at hand, said Joe Rajkovacz, head of government affair at the Western States Trucking Association.
"The decision will likely determine the extent to which a Democratic Congress pushes forward with nationalizing A.B. 5. A bill was entered last year to do exactly that. I suppose Congress could still move forward with the bill if they wanted but the overwhelming passage of Proposition 22 here in California should serve as a warning to Democrats on Capitol Hill that controversy surrounding this type of legislation is highly toxic – even with voters who traditionally support Democrats." Proposition 22 was a ballot initiative to essentially exempt so-called "app-based" rideshare and delivery drivers from the A.B. 5 law. It passed with nearly 60% of the vote in favor.
Insurance liability changes. Examining – and potentially raising by millions of dollars – the minimum amount of liability insurance required of motor carriers might be part of a trio of regulations tabled in the early months of the Trump presidency that see new life this year. With a new administration in the White House and Democrats taking control of both chambers of Congress, the issue of raising the $750,000 minimum for carriers' liability coverage could be revived. The American Trucking Associations and the Owner-Operator Independent Drivers Association both opposed that rulemaking. Lane Kidd, managing director of the Trucking Alliance, which represents some of the country's largest for-hire motor carriers, said the rulemaking could be renewed either by the incoming Biden DOT or at the legislative level.
Speed limiters. Another of the three rulemakings tabled in the first months of 2017, a Federal Motor Carrier Safety Administration (FMCSA) proposal in 2016 sought to require Class 8 tractor-trailers to be equipped with and use speed limiting devices. The proposal suggested caps of either 60, 65 or 68 mph. That rulemaking could see new life under the Biden DOT. "I would not be surprised to see FMCSA pull that issue off the shelf," he said.
Hours of service: Will FMCSA be able to follow through on a recently opened rulemaking to allow further breaks in drivers' 14-hour clock? The proposal goes farther than the overhauled regs enacted this year by allowing drivers shorter pauses of their 14-hour clock – between 30 minutes and three hours. But the incoming Biden Administration has already flagged it as a rule to come under review and potentially tabled.
ELDs and waivers: Livestock and insect haulers, and short-haul fleets, so far have operated under a Congressional exemption from the electronic logging device mandate that took effect in December 2017. With Democrats in control of Congress, will that exemption be able to stick? Kidd said it's an issue up for debate. Congress could use legislative packages "to close the loopholes that segments of the industry" have operated under, he said.
Sleep apnea screening. The last of the trio of regulations tabled by the Trump Administration, sleep apnea screening and treatment guidelines for truck drivers could spring back to life, too, either by FMCSA itself or from a directive from Congress.
Driver drug testing. The Department of Health and the FMCSA are now years behind a Congressional mandate from 2015 calling for carriers to be able to drug test drivers via hair sample in lieu of a urine test. Kidd said shifting power in Washington could prompt Congress to reassert that statute, allowing carriers to use hair sample testing instead of urine tests in pre-employment drug screens.
Emissions. As detailed in this CCJ article from December, the incoming Biden Administration has a keen eye on climate policies, which could mean bolstered emissions regulations. Whether that will impact trucks and trailers is yet unclear, but it could mean a broader push at the federal level for implementing alternative fuel vehicles – like electric and fuel cell – in place of diesel-powered rigs. "The federal government is very likely to focus through modal agencies on pushing a green agenda," said Rajkovacz.