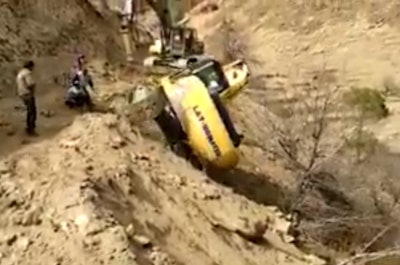 Some say this excavator is still rolling to this day.
With an excavator stuck on a steep incline, this crew had a big problem on their hands. Unfortunately, gravity gave them an even bigger problem.
It appears that the second excavator in this video was attempting to help the stuck machine get free. But after two short slides toward the point of no return, the operator of the stuck machine eventually hops out of the cab. Not too long after, the machine starts its long, crash-filled roll to the bottom of the hill. Check out the video below.