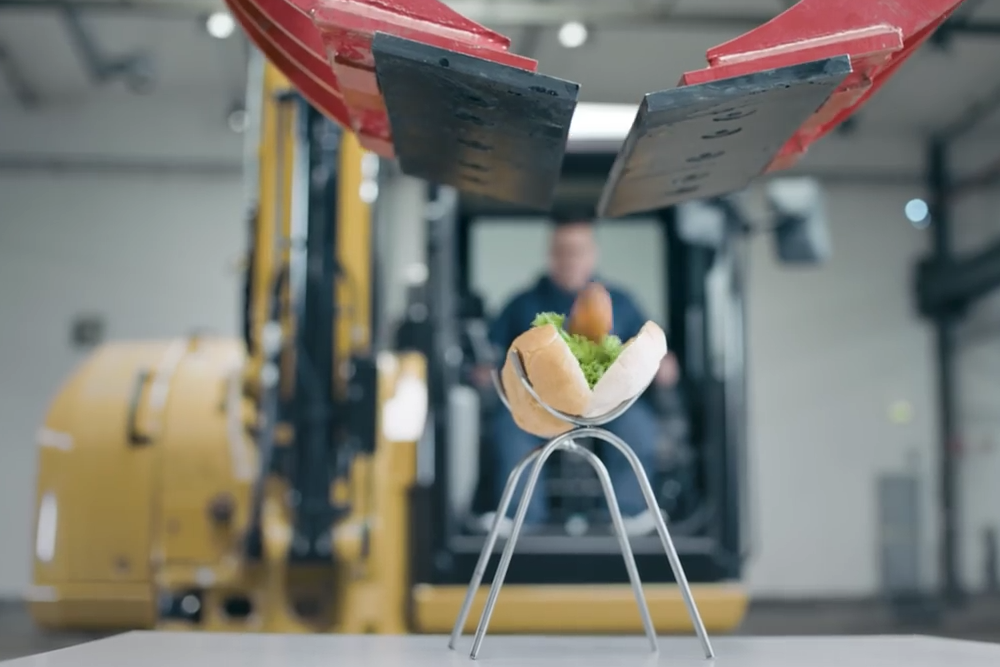 With Independence Day weekend officially upon us, millions of Americans are preparing to host or attend a cookout. But none of them will feature a hot dog chef of this magnitude.
In the video below, skilled Finnish operator Juha-Pekka Perämäki prepares a hot dog with all the fixin's using a Caterpillar 308 excavator with a grapple attachment. He even feeds it to his buddy afterward.
And if you're skeptical about some sort of movie magic going on here, Statoli Fuel & Retail, the Norwegian company who asked Perämäki to prepare the dog as part of an advertising campaign, says though the shoot involved many takes, Perämäki didn't mess up a single one. Don't miss the video below. And Happy 4th!