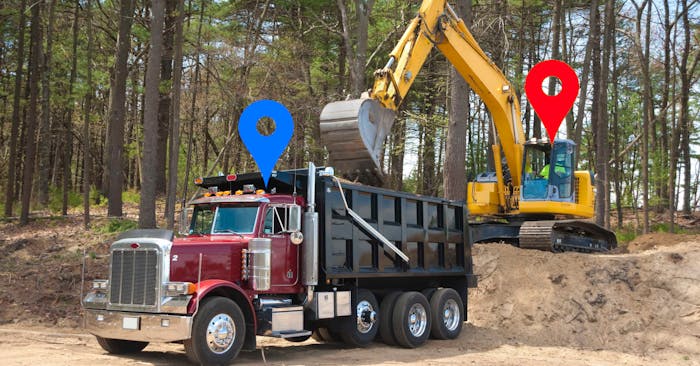 MyLogic
It makes a contractor's heart glad to see busy trucks coming and going at the jobsite. But keeping track of those trucks, tickets, drivers and loads?
Not so much.
Without constant monitoring, that fast-moving flow of trucks can quicky become a logistical nightmare, but MyLogic, the company behind DumpTruckLoads.com, has a solution.
The iOnSite workforce and jobsite management tool enables real-time tracking of people, trucks, equipment and material on its mobile app. With it, drivers can talk to and view the locations of other drivers, equipment operators, foremen, supervisors or the office using their smartphone. Even flaggers can be networked into the system. 
Additionally, drivers can take geotagged photos of delivered material and turn in digital tickets and manifests. This reduces the back-office paperwork burden, eliminates disputes, and helps get drivers paid quickly and accurately. Geo-fences and digital maps enable drivers and supervisors to keep track of truck locations and share that information with customers or crews waiting for materials to be delivered.
According to the company, it takes just minutes to get your company and/or trucking provider set up with iOnSite. Users simply access the web-based dashboard with their Android or iOS smartphone. Billing is based on the number of users, and the company bills on a monthly basis with no contracts required.
DumpTruckLoads.com networks dump trucks, contractors and brokers, facilitating the movement of millions of tons of material each year through a network of more than 100,000 trucks in the United States.