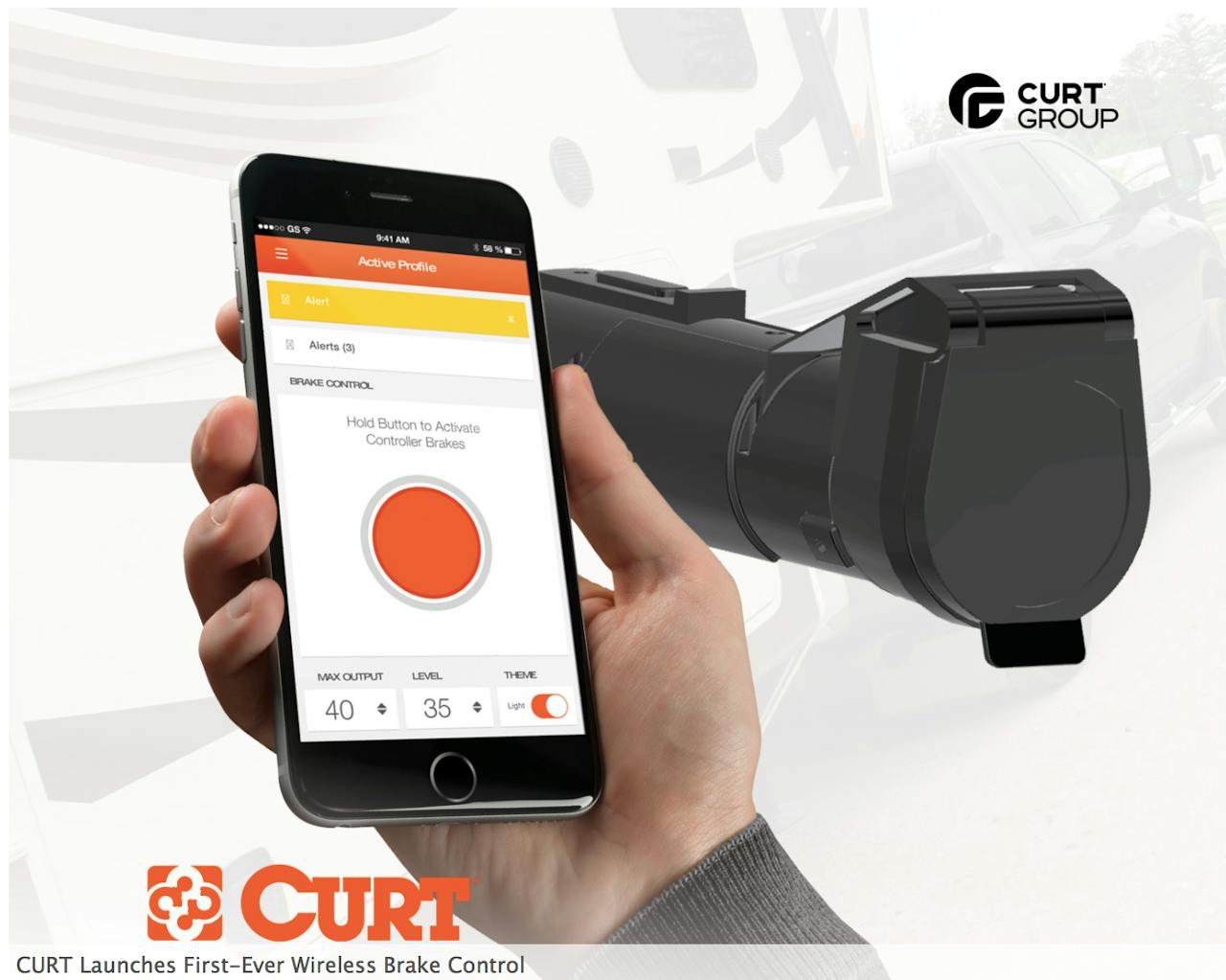 Setting up a trailer for towing is a time consuming process but absolutely essential to safe driving.
Curt's new Echo mobile brake control debuted at the 2018 SEMA show and makes that task considerably easier.
The Echo turns the driver's smartphone into the brake control interface. It plugs in between any standard seven-way RV blade vehicle trailer wiring connection and wirelessly connects via Bluetooth to most Apple and Android smartphones. It can run in the background as well, allowing you to use other applications while on the road.
Users can download the Echo Smart Control app to monitor all trailer brake activity. The app also stores multiple vehicle-trailer profiles for easier transfer between towing setups. The potted enclosure seals off electronics from the elements. Automatic calibration reduces setup requirements. The controller is compatible with low-voltage systems, PWM systems, ABS and cruise control.