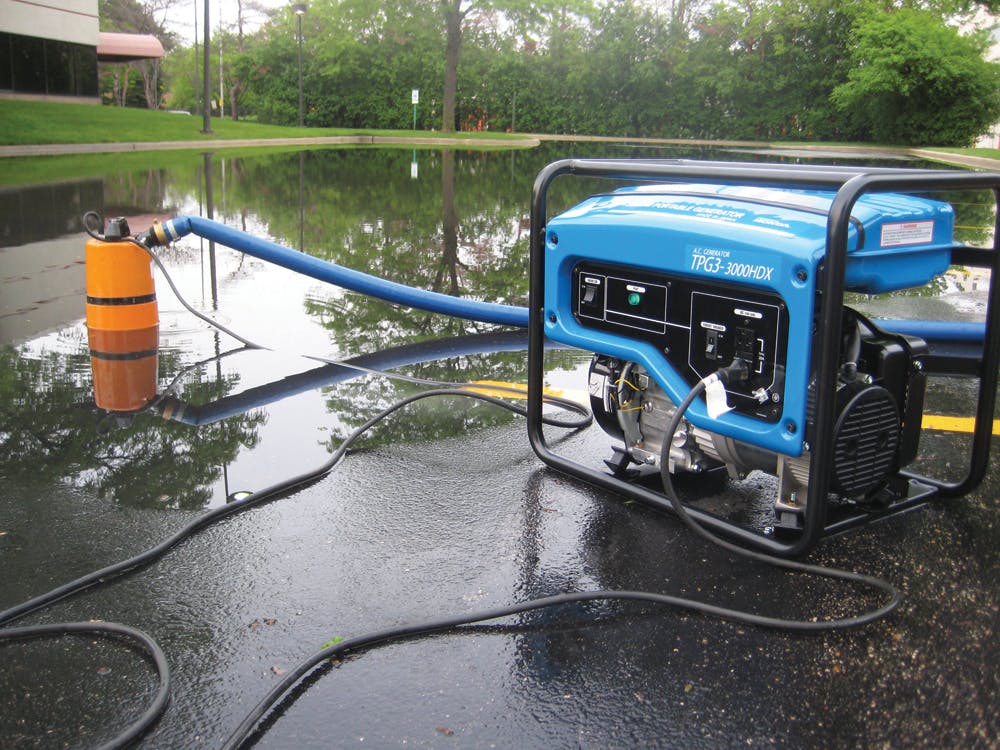 As water starts to recede in flood-damaged areas in the path of Hurricane Harvey, the urge to pump that water out will only grow.
But Glenn Wieczorek, managing director of pump manufacturer Tsurumi America, hopes contractors and others seeking the water's removal from homes and buildings will follow a few precautions before cranking up the pumps.
The first point may be obvious but always worth remembering. Until the water starts to recede, there's no use in pumping, because there's nowhere for the water to go.
Once you are ready to pump, you need to choose a pump based on whether it will be run on a gas generator or by electricity.
Also, remember that a pump is useless without a hose. Therefore, make sure the hose or pipe is long enough to reach the water's planned destination, such as a sewer system. And don't pump the water back into saturated ground, which will only cause it to come back.
And the fourth tip: make sure you use the correct head configuration to match the pump's size, such as whether it's a high-flow, low-pressure pump or a low-flow, high-pressure pump. The wrong head configuration can hurt pumping performance.
Wieczorek also cautions people in flood-damaged areas about entering floodwaters, which may have harmful bacteria, snakes and other dangers. Downed electrical lines can also create a safety hazard when entering water.
Wieczorek says there's no way to predict when people can start pumping water out; every situation is different. He hoped, though, that within a month Harvey victims would be able to pump.
Currently, most of Tsurumi's demand for pumps in the flooded areas are from suppliers rather than people on the ground. The company delivered more than 1,000 pumps to Dallas in the week before the storm, in anticipation of their need following Harvey.
"We carry a lot of inventory for examples just like this," he said.