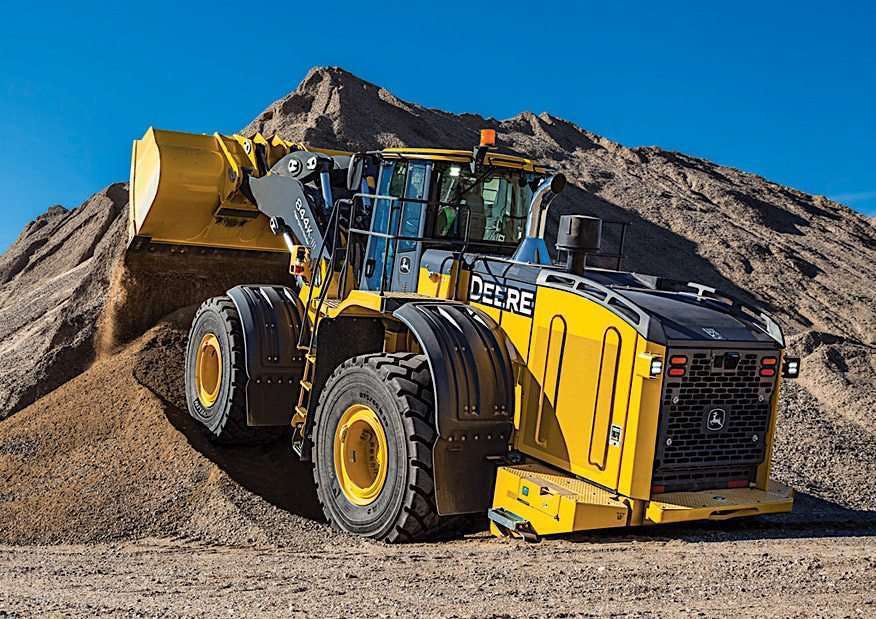 John Deere has introduced 30 wheel loader bucket configuration options aimed at boosting production and improving material retention.
Designed for the 744K-II, 824K-II and 844K-III wheel loaders, Deere says the new enhanced production series buckets boast improvements to loading, visibility, serviceability and bucket life.
The buckets feature an updated design with curved profile side cutters which Deere says improve material retention while allowing for better bucket fill of loose material. Narrow spill guards allow for better visibility to the load. Deere says that in allowing the operator to see how full the bucket is more quickly, this improvement alone reduces loading time, fuel consumption, wear and tear through the number of loads on the machine, and protects the machine's linkage.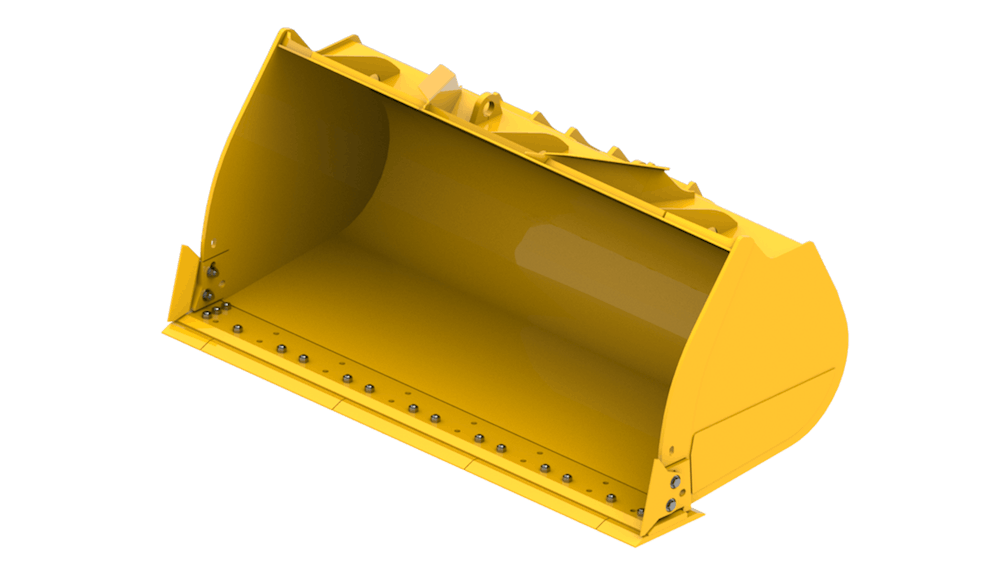 The new buckets also feature bushed static bucket pin joints, which reduce the need for welding and align boring for repair.
Wear plates are an available option on these buckets to extend bucket life. When choosing this option, buckets are equipped with external and internal cheek plates and wear liners on the floor. Non-wear plate buckets are available only with external cheek plates and are ideal for non-abrasive materials.