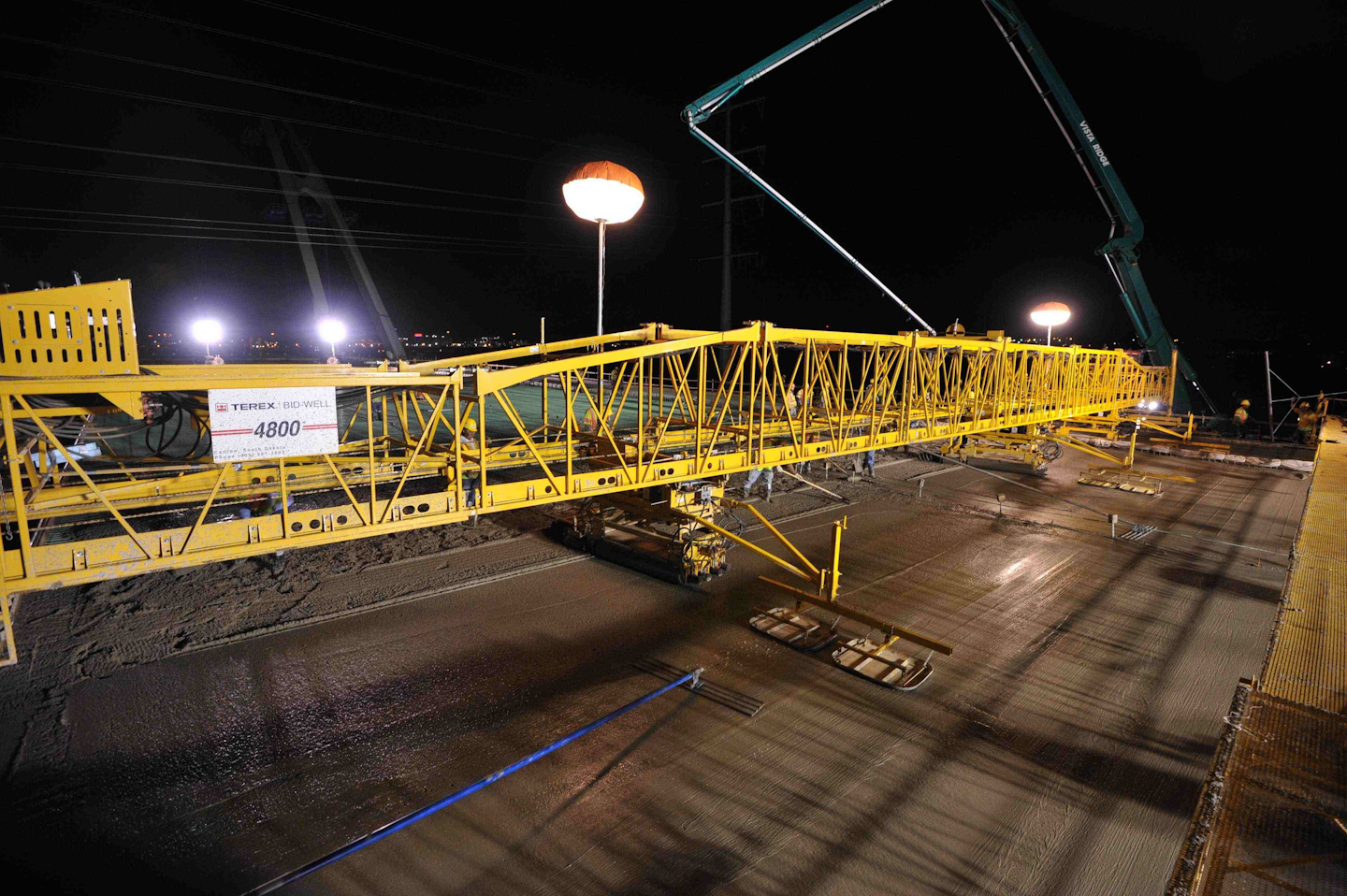 Terex Bid-Well has unveiled three remote control options designed to make setting adjustments to their 2450, 3600 and 4800 roller pavers from ground level while paving. The new options were on display during the 2017 World of Concret
e show.
"While paving, it is common for the operator to make minor adjustments to machine settings," says Dean Johnson, service manager for Terex Bid-Well. "Without our remote operation, he/she will either call down to a laborer on the ground to make the adjustment or will have to stop the paver and paving operation to make the change. Our remote control units give the operator the flexibility to move away from the platform and have greater control over machine settings."
The system includes two tethered control boxes the company says can be attached in any position on the paver's frame. Settings that can be changed include paver speed, engine throttle, power crown adjustment and paving width. Control options include an entry-level keypad control or a local control featuring a touch-screen display.
Terex Bid-Well also has made available a radio remote control panel that allows a worker to carry along machine controls and operate the paver from the ground level from every position around the machine.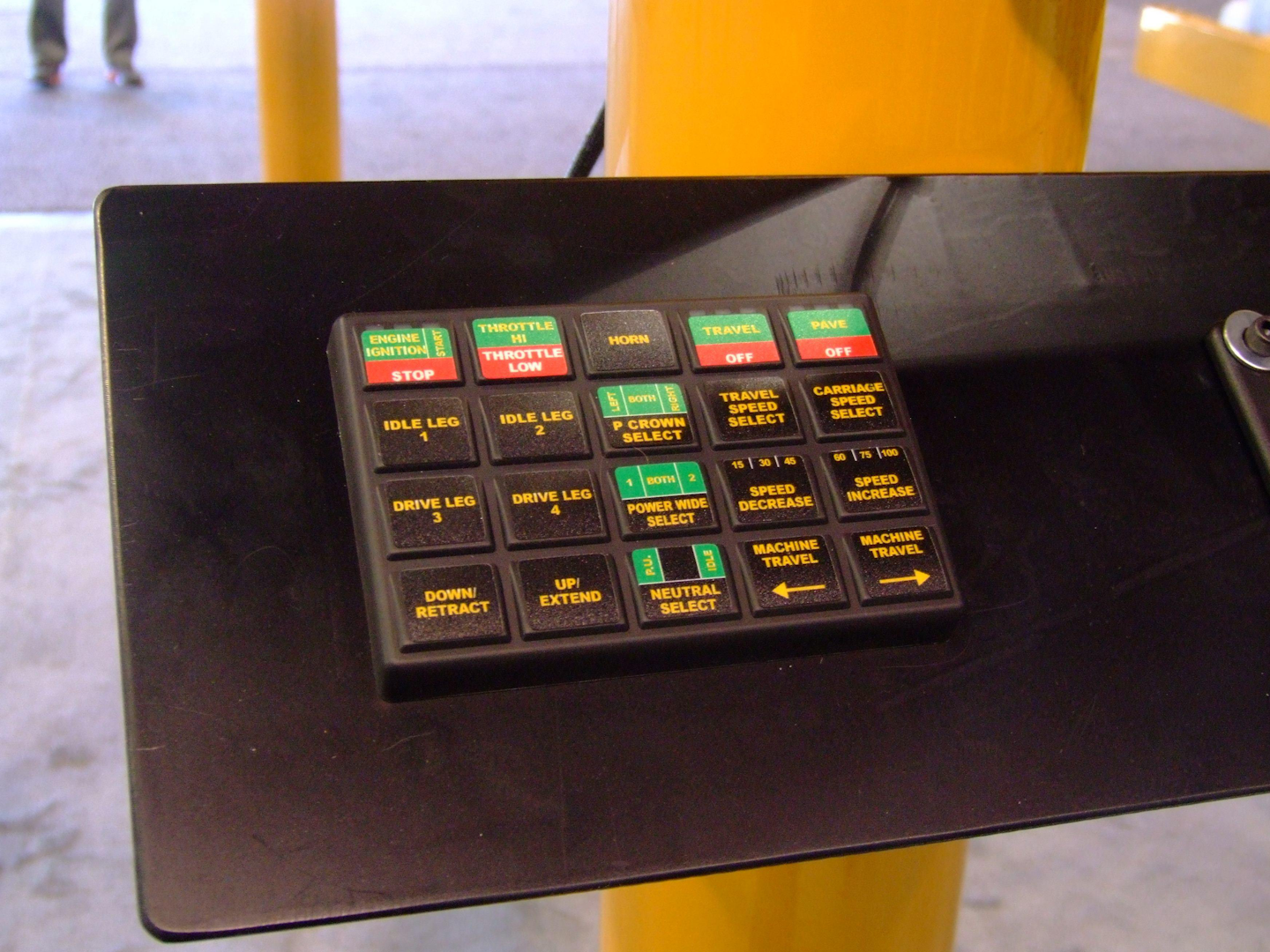 "The initial display screens include a log-in page, so only authorized operators can control the unit, and a daily maintenance prestart-up checklist for the carriage, power unit, legs, travel bogies and controllers," the company reports.
Operators can view a live status overview of critical machine operating data and have access to auxiliary screen settings after prestart-up. They can also access and adjust with the remote unit the frame width, crown points, leg elevation, machine travel and working lights.
Technicians can track and repair any issues during operation with the units imbedded diagnostics screen.