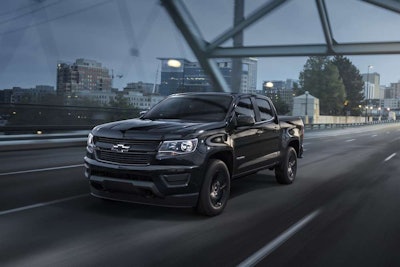 General Motors has issued a stop-sales order and recalled affected 2016 Chevrolet Colorado and GMC Canyon pickup trucks.
The recall, which is owed to potentially defective front air bags, also impacts the 2016 Chevrolet Malibu. About 1,750 GM vehicles are effected by the automaker's actions, according to a report from Reuters. GM vehicles in Mexico will also be effected by the recall.
Though GM did not name the manufacturer of the recalled air bags, it did report that they were not produced by Takata.
GM reported to dealers that the second stage of the steering wheel air bag's inflator may not properly inflate the air bag "in certain high-speed crashes." No injuries have been reported as being caused by the issue.
The stop-sales order and recall is not expected to have much of an effect on sales of the effected GM vehicles, according to GM spokesman Tom Wilkinson.
Dealers are required by law to fix a recalled vehicle first prior to selling it.