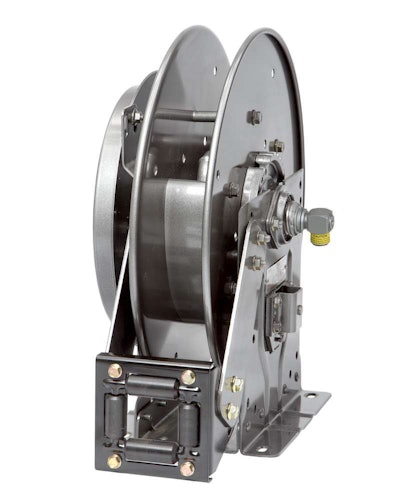 The new narrow N700 Series hose reels from Hannay Reels are designed for for lubrication, assembly, washdown and more, and handle a range of applications.
The spring rewind wheels, which handle 1/4 to 1/2-inch I.D. hose, feature both a narrow frame and compact mounting base. The units handle standard pressures to 3,000 psi, but are available up to 10,000 psi by special order.
Temperatures can range from -60 degrees to 250 degrees Fahrenheit, or up to 400 degrees Fahrenheit as an option.
A non-sparking ratchet assembly with a declutching arbor prevents damage during reverse winding. The reel also features a 4-way roller assembly.