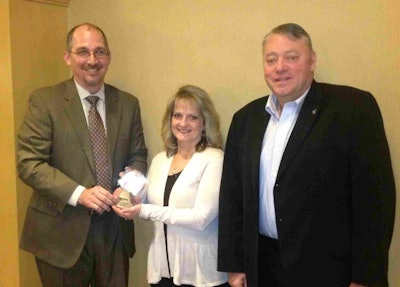 Pamela Messer and Ian Harvey (center and right) receive the 2013 Equipment World Innovations Award from our own Geoffrey Love, director of sales, heavy construction.
Volvo won the award for its On-board weighing system for articulated trucks. The OBW system measures the weight of the truck's loads with sensors and relays that information to the driver and the loader operator using telematics.
For more on the OBW system see the January issue of Equipment World magazine or check out the article right here on the site and scroll down to the Volvo paragraph.