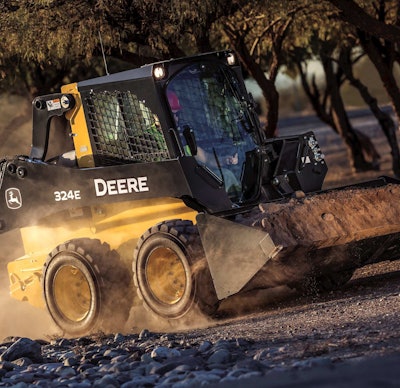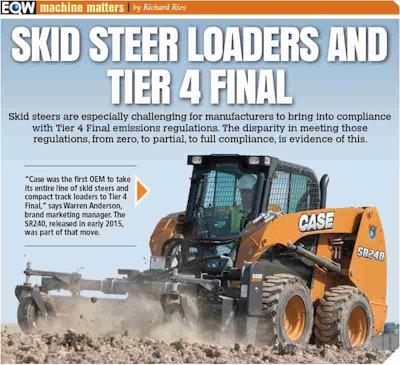 Why did Tier 4 Final have so much impact on skid steers? Three reasons. First, emissions standards for machines less than 75 horsepower are different than the standards for those with 75 horsepower and above. Skid steer models fall on both sides of this rating.
Second, skid steer customers are price sensitive, and Tier 4 Final machines cost significantly more than their predecessors. The cost of compliance (and resulting percent of increase in total machine cost) can vary significantly on either side of the 75-horsepower break. However, the difference is still substantial for any Tier 4 Final machine when compared to an earlier model of the same power rating.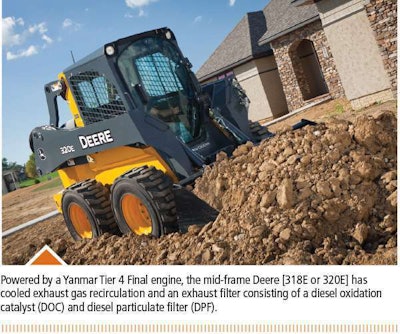 Third, skid steers have a small form factor, and Tier 4 Final compliance requires stuffing additional hardware into an already-crowded envelope. Customers complain about service access on skid steers as it is. How can you add more components, while also maintaining access and the small overall size that makes skid steers so versatile?
Flexible deadlines
In theory, all skid steers should now be Tier 4 Final compliant (see sidebar for timelines). In reality, they aren't. Because of the stringency of the Tier 4 Final emissions standards, the EPA created the Transition Program for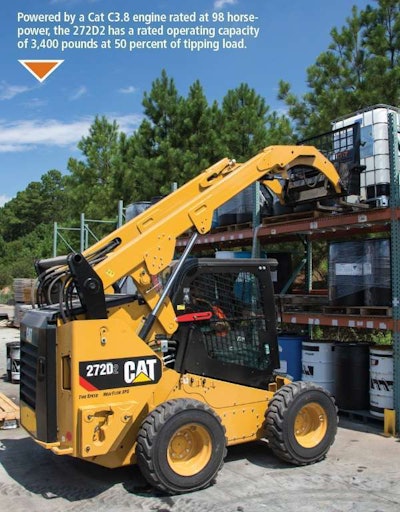 Equipment Manufacturers (TPEM) to allow OEMs more time to develop and produce Tier 4 Final compliant machines. There are rigorous guidelines for applying these "flex credits," and not all OEMs opted to use them.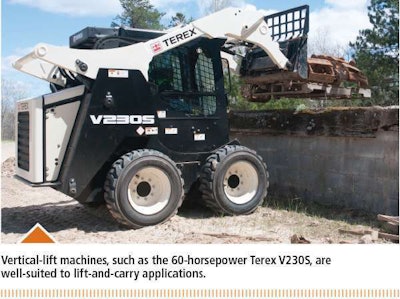 Wacker Neuson had no skid steers until launching two models (and two compact track loaders) in late 2014. These machines were designed, from the outset, to be Tier 4 Final compliant. "If you took off the drive systems and ignored the lift type, all four machines would be identical," says Brent Coffey, loader product manager for Wacker Neuson. So, both of the company's skid steer loaders are in full compliance with Tier 4 Final.
At the other end is IHI, also with two skid steers, neither of which will meet Tier 4 Final standards until late 2017. In the meantime, IHI is relying on the small volume allowance provision of TPEM, by which OEMs can produce and sell a limited number of non-compliant machines – for now. When IHI transitions to Tier 4 Final, they'll evaluate engine options. Both the 21-horsepower AS-12 and the 82.2-horsepower AS-34 currently use Yanmar engines, as did both of their compact track loaders. When bringing their CTLs into Tier 4 Final compliance, IHI kept the Yanmar engine on the 67-horsepower CL-35, but went with Kubota for the 83-horsepower CL-45. "Our AS-34 needs to stay at or near its current horsepower rating to retain its performance," says Michael Aubrey, product support for IHI Excavator Sales. "We'll look at engine options to fill that need."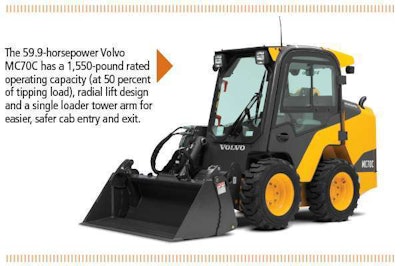 John Deere is also in transition. They had only one skid steer model on the cusp, the 76-gross horsepower 326E, which went from 74 gross horsepower (at Tier 3) to its current Tier 4 Interim configuration. Their largest machine, the 100-horsepower 332E, is available as a Tier 4 Interim model through the use of flex credits. Both the 318E (63 gross horsepower) and the 320E (69 gross horsepower) are Tier 4 Final machines. The entire Deere stable of skid steers will emerge as Tier 4 Final G-Series models this summer.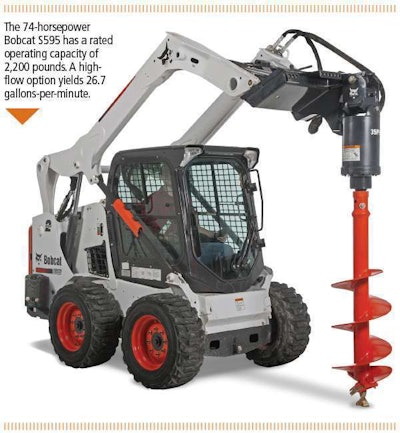 JCB is Tier 4 Final compliant on all 10 of their skid steers. All five large platform JCB skid steers now use a 74-horsepower JCB engine. The five small platform models use Kohler engines of 48, 56, or 62 horsepower. As part of the transition to Tier 4 Final, JCB used flex credits to continue offering their 92-horsepower model as a Tier 3 unit, and dropped their second-largest model from 84 to 74 horsepower.
Bobcat added two models at 74 horsepower. The new S740 shares the same frame as the 85-horsepower S750 and the 92-horsepower S770. The new S595 shares the smaller frame of the 66-horsepower S590. The horsepower of their existing model lineup was unaltered by Tier 4. (Frame sizes are relative; Bobcat has six.)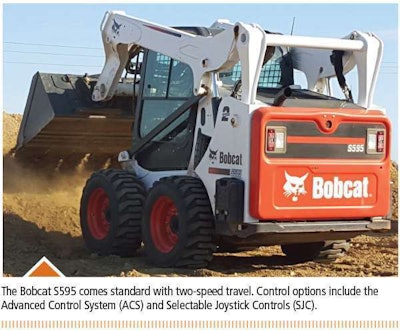 How much horsepower is enough? Gregg Zupancic, the product marketing manager for skid steer and compact track loaders at Deere, says a good rule of thumb is 1 horsepower for every 100 pounds of operating weight. "Typically the industry doesn't publish this number, so the customer will have to do the math." He says that horsepower will continue creeping upward and that 100-horsepower machines, such as Deere's 332E, will become more common in the near future.
Beyond horsepower
Skid steer manufacturers also hasten to add that it's not all about horsepower. The efficiency of hydraulic systems has become a key consideration. On larger machines, where horsepower was dropped to 74 because of Tier 4, Volvo says it went to a load-sensing piston pump that's 15 percent more efficient and requires less engine load to do the same amount of work.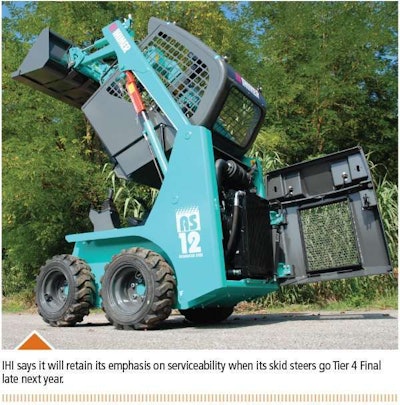 "Horsepower is an important spec, to be sure," says Jeff Brown, skid steer loader specialist at Caterpillar. "But, it's not the only indicator of machine performance." He says that design fundamentals are important. Cat skid steers, for example, have the hystat drive coupled directly to the engine flywheel, which Brown says avoids the power loss associated with belt-driven hydrostatic drive pumps.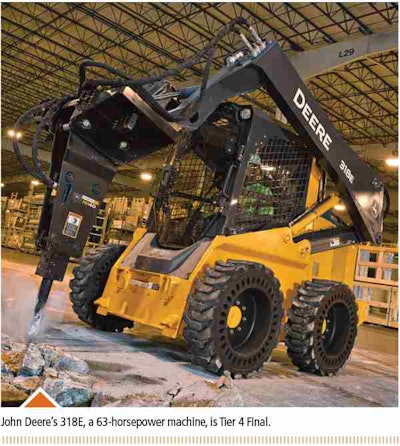 Bobcat has worked on the torque curve and torque availability of their machines. The new S740 has 11 fewer horsepower than the S750, but three more pound-feet of torque. Mike Fitzgerald, loader product specialist at Bobcat, says horsepower-intensive applications are those involving multi-tasking, such as loading trucks. Torque-intensive tasks are those where the engine may bog a bit, such as applications involving pushing. "It's more important than ever that customers know the kind of work they're doing, and how much of each type of work they're doing, since fine grading, pushing and leveling, lifting and carrying, and high-flow attachment applications all have different power requirements."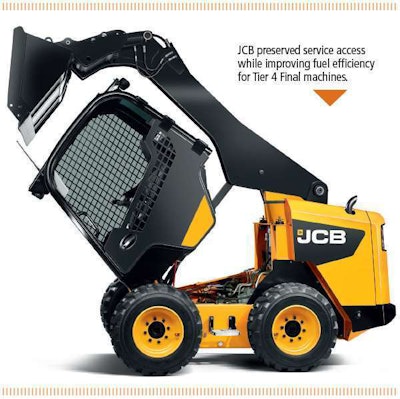 Terex also bumped torque while reducing horsepower on their GEN2 (Tier 4 Final) models. Previous models used a Perkins 804-33T, rated at 82 horsepower and 195 pound-feet of torque. The Cummins 2.8 QSF in GEN2 machines is rated at 74 horsepower, but has 221 pound-feet of torque. Moreover, the Cummins maintains its 74 horsepower from 1,800 to 2,500 rpm, while the Perkins hit its peak rating only at full rpm. The changes allowed Terex to use new drive motors and an optional two-speed transmission, expanding the versatility of GEN2 loaders over their predecessors.
"One of the biggest challenges manufacturers face in Tier 4 compliance is finding an engine manufacture partner," says Gregg Warfel, district sales manager of compact equipment for Terex. He says the engine supplier must have a broad range of engine options readily available, and must be able to tailor engine packages to meet the equipment OEM's needs. The physical bulk of the aftertreatment components and larger cooling packages needed to handle Tier 4 engines' increased heat rejection is especially problematic in compact machines, such as skid steers.
Even with the right engine package, it's still a challenge to ensure customers have easy access to service points. Brown says Caterpillar prioritizes access. Aftertreatment components generally require less frequent servicing, if any at all, so they're deeper inside the machine. Items serviced more frequently, such as filters, are placed in more easily accessible locations.
Kevin Scotese, compact product manager at Volvo Construction Equipment, says matching a machine to an application is no more difficult now than it was before the Tier 4 shuffle occurred. "You still have to look at what you want to do, the applications and attachments that apply to your work, and find a machine that's rated for those operations."
Cost equations
Much of the Tier 4 Final value equation doesn't involve the engine. OEMs have tried to soften the blow of paying for Tier 4 Final by bundling other features into the package. Warfel says that GEN2 skid steers from Terex have improvements to their hydraulics, cooling, rated operating capacities, lift and tie-down points, hose and electrical routings, operator visibility, and ergonomics, among other things.
Depending on the number and type of features, the cost increase can be in excess of $12,000, or more than 20 percent of the cost of an earlier model of comparable rating. Brown says that even assuming a cost increase of only 10 percent, "if that cost is passed on to customers without additional performance and features, then what is the value received?"
Part of the reason for this bundling, Coffey says, is that customers are unwilling to pay anything for emissions compliance; the costs of those add-ons are a dead loss to the owner. But, customers will pay for features that lower operating costs and increase productivity.
The other factor, says Coffey, is the overlap in the past of Tier 3, Tier 4 Interim and Tier 4 Final, and the influence of TPEM. "The Tier 4 Final engine alone might only be $1,000 more than a Tier 3 or Tier 4 Interim engine, but who would pay for something of little or no perceived ROI when Tier 3 and Tier 4 Interim machines were still available? Early adopters of Tier 4 Final were effectively penalized, and adding to the list of standard features was one way to reduce that penalty." Once the benchmark was set, there was no turning back.
The strategy was effective; the details of the price hikes were smeared and no single element could be related to a specific cost, least of all Tier 4 Final. "When considering the cost increase associated with the equipment and the selected emission solutions, it's hard to isolate the cost of the emissions solution," says Brad Stemper, solutions marketing manager for Case Construction Equipment. As did other OEMs, Case made multiple changes, including updating fuel systems and integrating additional and more sophisticated electronic controls, creating an overall smarter machine. "So, it's hard to say that any cost increases were a premium caused entirely by the compliance needs."
The net effect, says Stemper, is that the factors that matter most, including lift pattern, lifting capacity, and hydraulic performance, remain unaffected (or in many cases have improved) in machines where horsepower was lowered to allow for simpler emissions solutions.
Manufacturers are divided on the need to "de-emissionize" or "de-tier" equipment for sale to lesser-regulated countries once the original owner is done with the machine. George Chaney, sales manager for skid steer and compact track loaders at JCB, says their machine can have this done once in their lifetimes. "By allowing sales to countries with lower emissions standards, the residual value of the machine is enhanced when compared to one that can only be resold in countries with standards similar to our Tier 4." Fitzgerald, on the other hand, says Bobcat skid steers are not designed for "de-tiering." "The cost of implementing those changes would be prohibitively high on used machines."