What do you get when you cross the maneuverability of a stand-on or mini skid-steer with some of the capability of a compact wheel loader? Bobcat says it looks something like the Bobcat Small Articulated Loader (SAL).
The SAL is a new machine type for Doosan Bobcat, one that the company's president for North America, Mike Ballweber, says it began researching only three years ago.
Bobcat will initially launch two SAL models in Spring 2020: the L23 and the L28. Both will be powered by 25 horsepower engines.
The primary difference between the L23 and the L28 is that while the L23 has a fixed boom, the L28's telescoping boom can reach up to 8.5 feet for loading and dumping into trucks for more versatility.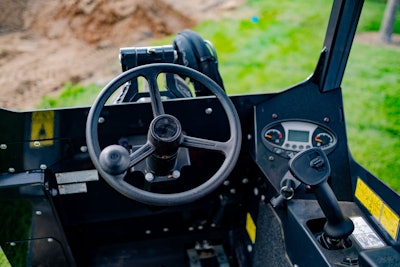 Bobcat has not provided figures for lifting capability, however, the company says machines' compact size, maneuverability and ability to lift small pallets of block or other materials with low ground disruption make it attractive for tree removal contractors, landscapers, snow removal, light construction applications and more.
Thanks to its narrow width, the SAL can fit on sidewalks for broom work and snow blowing. Bobcat says the SAL will support a variety of attachments.
Fenders, wide tires, an enclosed heated cab, counterweights and more are available options.