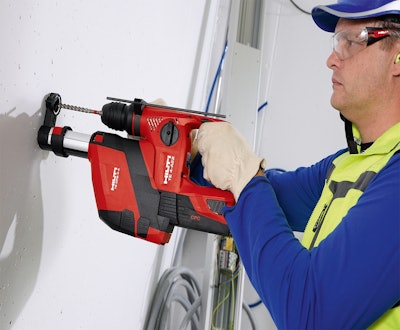 Nothing good comes from construction dust. It's bad to breathe, obscures the work and takes additional time to clean up.
Hilti is tackling this problem head on with a new Dust Removal System attachment for its popular TE 4-A18 cordless rotary hammer.
The attachment is powered by the rotary hammers 18-volt battery, so no separate power source is required.
According to the company it will collect up to 97.8 percent of the dust created in drilling.