Police officers in Rapid City, South Dakota, had to use just about every non-lethal weapon at the disposal in order to detain and arrest a man who went for a destructive joyride in a bulldozer.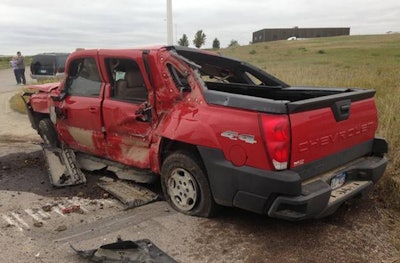 According to a report from ABC 7 News in Denver, officers responded to a "suspicious man in a bulldozer" the afternoon of October 6.
By the time officers spotted the man, he had used the dozer to damage a house and truck in addition to knocking down electric poles and causing damage to concrete curbs.
They pursued the dozer into a field where they used a "beanbag shotgun, taser and pepper spray to get the man into custody," Rapid City police told the station.
The officers arrested 21-year-old Justin Thornley of Empire, Colorado, and charged him with felony counts of destruction of property and aggravated grand theft and misdemeanor obstructing a police officer.
Thornley apparently stole the machine from a nearby quarry. Police did not elaborate on his motive.