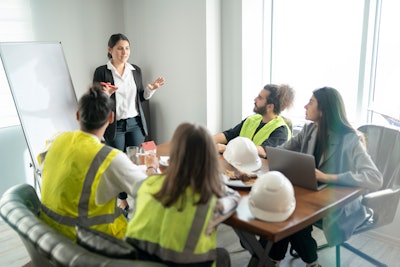 Getty Images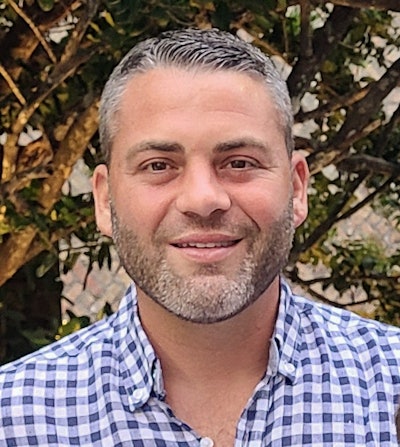 Every construction project needs effective project management to be successful. Project managers in the construction industry oversee making sure projects are finished on schedule, within budget and to the specified standard of quality. Overseeing a construction project can be a difficult and complex undertaking, so even the most experienced project managers can fail to deliver consistent project execution.
Over the course of my 20 years in the construction business, I've not only run my own projects, but I've also discussed with many other project managers and construction owners what skills are required to be the best. Below is a list of some of the most important skills I feel can contribute to a successful project management team.
1) Mindset. A project manager's role is to manage many moving parts on any given day. It can be very overwhelming managing so many people, lots of paperwork, owners, public agencies, local community complaints, bosses and so much more.
Burnout and mental health are real concerns and need to be nurtured. In addition to taking proper time off and staying fit and healthy, a project manager needs to understand that many people rely on them to make important decisions. You will have a fantastic sense of accomplishment and keep your mental health in line with success when you realize that your work is assisting in the development of the careers of those who work for you as well as communities and infrastructure.
2) Always have a sense of urgency. With schedules and budgets getting tighter, project managers need to have a sense of urgency when making decisions and coordinating the overall project. In addition, change orders need to be addressed quickly and not let slide until after the work is completed. Project issues need to be resolved as quickly as possible to avoid compounding the situation.
3) Communicate. Lack of communication causes high stress and high turnover. Every morning should be started with a morning huddle. Discuss recurring issues, including safety, and what's possibly keeping crews from performing at peak performance. In addition, provide superintendents with schedules to be maintained and provide expected productions to the foreman. Also, find time to walk the site weekly and talk to your crews individually. This will increase morale and amplify communication.
4) Plan, plan, and plan some more. A project manager needs to fully understand what needs to happen not only that week but also several months beyond. It's important to have a great schedule with clear critical path items. Understanding the critical path items, which are driving the project, allows you to stay ahead of the supply chain issues by contacting your subcontractors and material vendors many weeks in advance. Don't wait till the last minute to make these calls.
5) Get submittals completed quickly. The first few months of your project are the most critical. You need to assemble your team early and get all your submittals, contracts, purchase orders, schedule, and permits done early.
As a project manager, you need to delegate this work quickly and effectively. You don't want to be in a position where you can't start work because your submittals aren't complete. Once the first shovel hits the ground you want the project to move as smoothly as possible because other problems will arise and that's where your time needs to be spent. Having the right software to manage this work is also critical. In addition, invoicing and pay requisitions need to be a priority so you don't run into cash flow problems.
6) Understanding your budgets. Knowing your budget is critical to profitability. Have the estimating team provide you with feedback on the project costs. If it's a unit price project, know what items have more overhead and profit in them and why. Break down these costs, especially the major items, so you can fully understand the crew sizes and budgets to hand off to your management team and foreman. It's also very important to track these costs and make field corrections to meet the budget frequently. Record this real-time data and send it back to your estimators so they can have updated historical data to work off on future bids.
7) Equipment forecasting. This is especially important for contractors who self-perform work and have higher equipment needs. Differentiate which equipment should be bought, leased, or rented. With the changing tax laws, purchasing may not be the best option so do your homework. Stay on top of your equipment and monitor frequently. You don't want to find out you have an expensive piece of rented equipment sitting in your yard collecting dust for 6 months!
8) Streamline your processes. This is a habit I wish more contractors would take seriously. Although every project scope is unique, every project also has typical tasks. Clearly define the task you want to create a system and process for.
Break down the task into individual steps, and identify the resources and tools required for each step. Sequence the steps in the order they need to be performed to complete the task. Make sure each step builds on the previous one. Assign roles and responsibilities for each step in the process and assign roles accordingly. Document each step in the process. Include any necessary resources, tools, roles, responsibilities, and expected outcomes. Adjust as needed and share with the company!
Overall, a successful construction project manager must be able to balance technical expertise with strong leadership, planning, and communication skills, while also being adaptable and able to solve problems creatively.
Jerry Aliberti has 20 years of experience working in the NYC Heavy Civil / Infrastructure market. Jerry ran projects as a lead project manager and superintendent totaling $300 million and has estimated over $9 billion in projects as a senior estimator. As principal of Pro-Accel, Jerry now helps heavy civil contractors challenged with poor cash flow and inconsistent project execution to create sustainable project success and profitability.