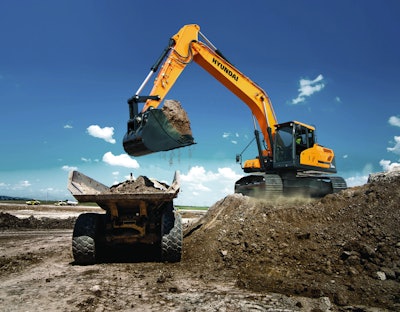 Hyundai Heavy Industries announced Wednesday that it has spun off its Construction Equipment division as a new company, Hyundai Construction Equipment Co., Ltd.
The spin off took effect April 1st and is based on a restructuring plan that Hyundai reports began last year. The company says the move "offers great possibilities and improved agility."
Parent company Hyundai Heavy Industries adds that it will be able to "make independent decisions in the interest of the industries and markets worldwide," adding that "despite the fact the new company is named Hyundai Construction Equipment we emphasize that both Forklift and Construction Equipment are equally managed with the same goal to grow market share.
We have reached out to Hyundai Construction Equipment North America for details on how the move will impact customers here.