Caterpillar has announced a parting of ways with truck maker Navistar, ending a six-year partnership between the two companies that launched the Cat brand into the vocational truck market.
Cat has worked with Navistar to design and build its line of vocational trucks, launching the CT660 in 2011, followed by the CT680 and CT681 since then.
Despite the production split, in an interview following the announcement, Caterpillar explained to Equipment World the company would continue using Navistar engines in its trucks for the foreseeable future.
Chris Chadwick, director of Cat's on-highway truck group, said the move marks the company's firm commitment to the vocational truck segment and will enable the construction equipment manufacturer to better serve its truck customers.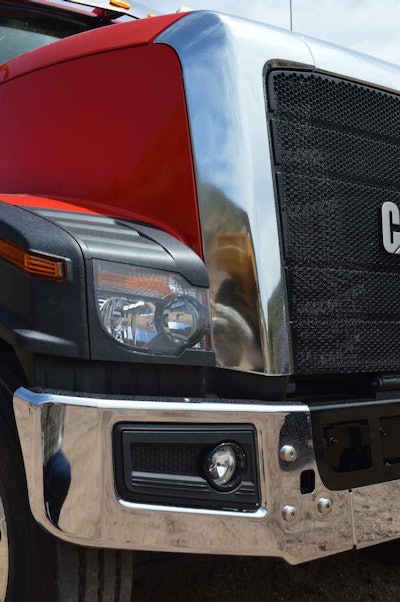 "We appreciate the collaboration we have had with Navistar," Chadwick said in a statement. "As we look to future launches of new truck models, this updated strategy will better position us to help provide our customers with the best products and services for this market."
Beyond more control over the process, Cat customers will likely also appreciate that the move means its trucks will now be manufactured in the U.S. The CT lineup is currently built in Escobedo, Mexico, but manufacturing will be moved to Cat's plant in Victoria, Texas.
The Victoria plant currently manufactures the company's excavators. Truck manufacturing is expected to add 200 jobs at the facility.
Cat says the transition to Victoria will begin immediately with plans to begin production there in the first half of 2016. Navistar will continue to manufacture Cat trucks through the end of 2016.
Chadwick said Cat was the main driver of the design phase in its partnership with Navistar and that will continue with both current and planned vocational trucks.
"Before launching the product, we spent hundreds of hours on the road with customers, asking them to describe the ideal truck. We know what they want and need—from functionality of the truck itself to comfort in the cab," he said. "We plan to meet and exceed those expectations as we grow this product offering to fulfill our customers' needs."
Caterpillar and Navistar announced their plans to partner in June 2008. The 50/50 joint venture was dubbed NC2 Global LLC and resulted in the development of on-highway trucks for North American and global markets.