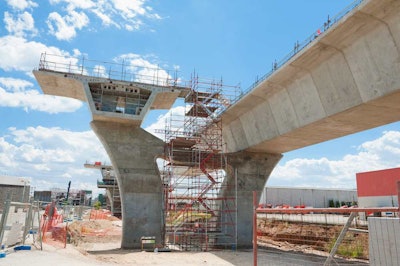 A recent survey of American motorists confirms the feeling that most aren't fond of the idea of gas taxes, finding that a majority, 43 percent, favor tolls instead as a method for raising transportation and infrastructure funding.
The 2013 American THINKS Tolling Survey, conducted by HNTB corporation, surveyed 1,000 Americans and found that 43 percent of them would rather pay tolls to fund transportation over a 10-year period. Transportation fares, sales tax and the heavily-discussed gas tax were the other options, according to our sister site Better Roads.
Tolls were also the favorite when 36 percent of survey respondents were asked to choose a long-term solution for funding.
Of the respondents, 46 percent preferred funding new roads with tolls while 28 percent favored no new roads being built at all. And only 25 percent preferred a gas tax for funding new roads.