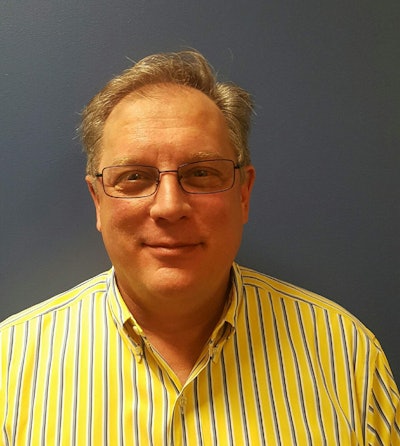 Federal Signal's Environmental Solutions Group (ESG) is reorganizing its operations, including whole-goods, parts and service offerings and equipment rentals across government and industrial markets.
ESG provides street sweepers, industrial vacuum trucks, high-performance waterblasting equipment, sewer cleaners and vacuum excavators for commercial, municipal and industrial customers.
"With the successful completion of the Joe Johnson Equipment (JJE) integration into Federal Signal's Environmental Solutions Group family, there are many exciting and challenging possibilities in front of us," says Sam Miceli, ESG senior vice president. "Given the dynamics of the current market, it becomes critical to think differently and drive alignments within the organization."
As part of the reorganization, the company has created new management positions.
Tony Fuller, director of industrial sales for the Environmental Solutions Group's FS Solutions, has been promoted to vice president of ESG Global Sales and will report to Miceli. Fuller will have responsibility for whole-good sales to the group's dealer, utility, industrial and oil and gas channels on a global basis.
"Tony has been with our organization for more than 25 years and has achieved results in positions of increasing responsibility throughout his tenure," Miceli says. "Tony's passion and extensive experience will assist ESG in delivering more value to our dealer and industrial partners"
Bill Krupowicz, vice president and general manager of Jetstream, will expand his role to serve as vice president of the Industrial Solutions Group, which was created in conjunction with the reorganization.
The Industrial Solutions Group will serve "as a single face to industrial customers to provide an expanding offering of primarily non-whole goods solutions."
"Bill has been a key driver of day-to-day operations at Jetstream," Miceli says. "I'm confident that the Industrial Solutions Group will thrive under his leadership."