Walter Sellick, founder of Sellick Equipment Limited in Harrow, Ontario, Canada, has passed away at the age of 98.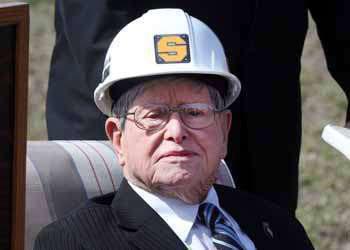 Sellick and his sons, Howard and David, formed the business in 1969 when they converted a Ford 4500 industrial tractor into a 6,000-pound forklift for outdoor use. The company continued with tractor conversions through the early 1970s and then brand manufacturing for John Deere and International Harvester.
Through the 1980s the company developed new models ranging in capacity from 5,000 to 12,000 pounds on one chassis and the launch of the Sellick SEE-TRHU roller mast.
Avis Industrial Corporation of Upland, Indiana, purchased Sellick Equipment in the 1990s.
According to the Association of Equipment Manufacturers (AEM), Sellick served in the Royal Canadian Air Force from 1941 to 1945. He served on the board of directors of the Equipment Manufacturers Institute (EMI), a predecessor to AEM, and helped set up the EMI EMI rough terrain forklift council.