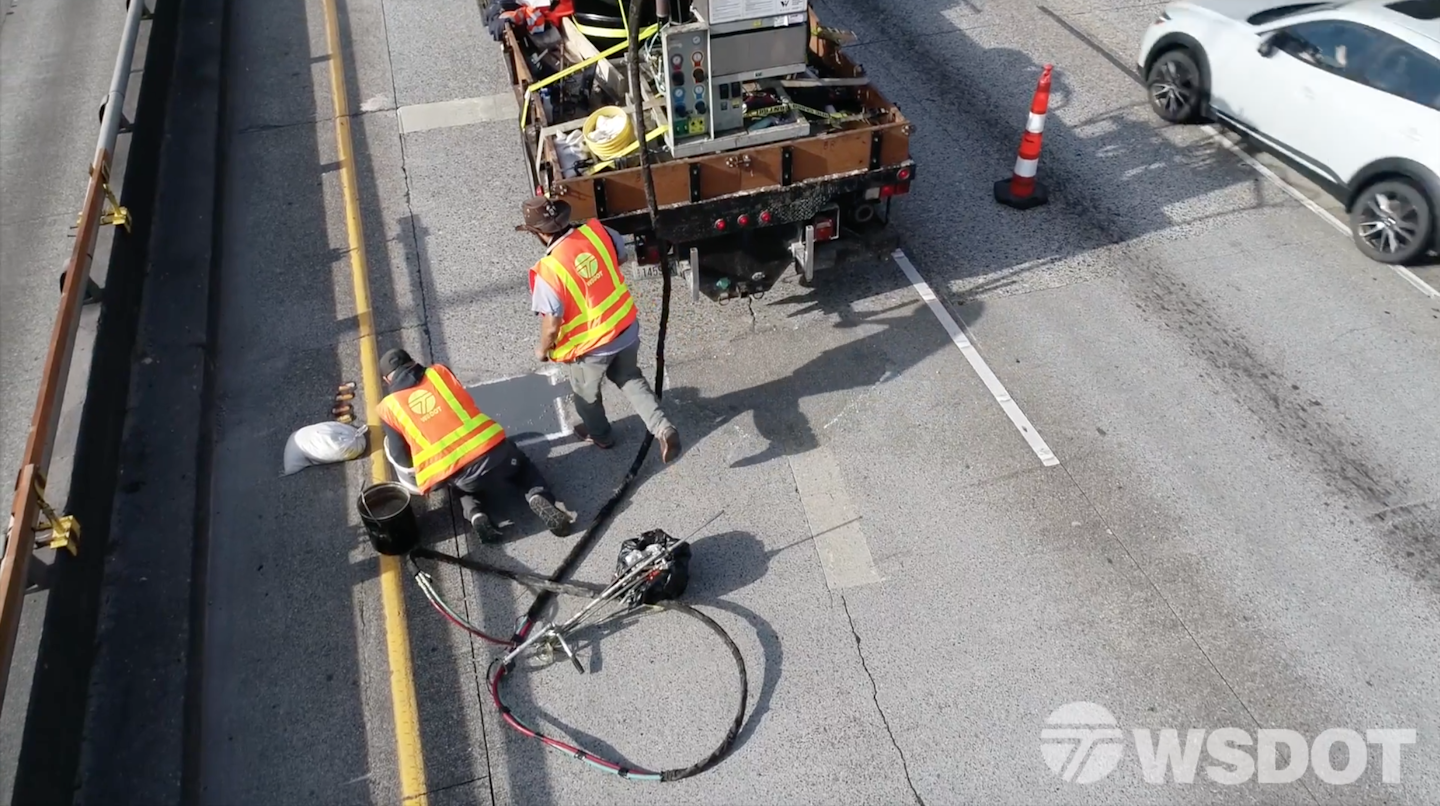 Like all bridges, Seattle's I-5 Ship Canal Bridge needs maintenance to keep it in good shape. The double-deck structure was built in 1962 and carries approximately 265,000 vehicles over Portage Bay every day, so it has seen extensive wear.
The Ship Canal Bridge is one of more than 300 bridges in Washington state that the Washington State Department of Transportation (WSDOT) says is in need of a complete deck overhaul within the next 10 years. It hasn't had a total rehabilitation since 1985, but a complete overlay of the bridge would cost $55 million, and that won't be available until 2026. In the meantime, the bridge is inspected regularly, and spot repairs are made as needed.
The WSDOT video below shows crews doing repairs on I-5 Ship Canal Bridge.