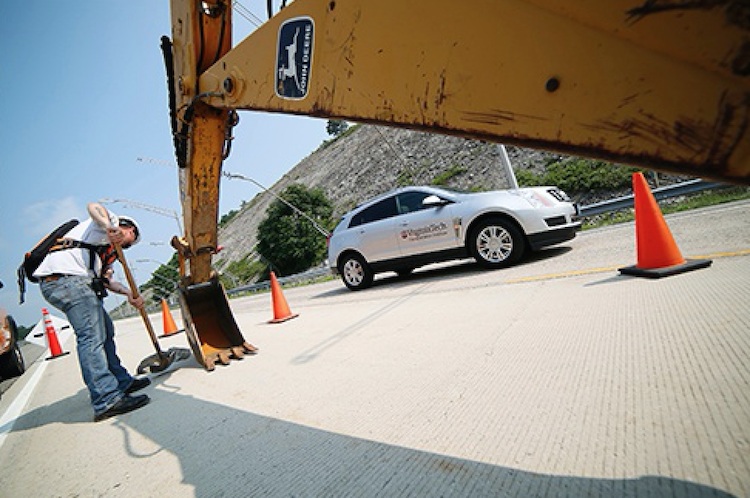 With almost 600 construction workers killed a year in work-zone related accidents, the industry is desperate for some solutions. Researchers at Virginia Tech think they may have an idea that could cut those fatalities in half.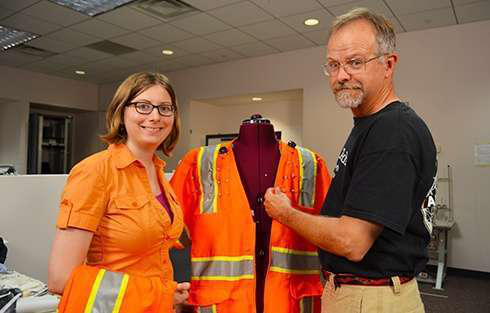 Their solution is the InZoneAlert vest, which incorporates radio sensors and GPS tracking that workers wear on or inside the vest coupled with connected vehicle technology. If a collision is likely the sensors warn the construction worker and the driver of the vehicle.
You can see a video explanation of the technology below.
"Any warning we can give them is better than no warning at all," said Kristen Hines, a doctoral student with the Bradley Department of Electrical and Computer Engineering, who is helping lead the combined effort of the College of Engineering and the Virginia Tech Transportation Institute.
Thanks to improvements in technology, the sensors in these "smart vests" are no bigger than a cell phone, and eventually could become as inconspicuous as a pack of gum.
Tom Martin, a professor with the College of Engineering who researches wearable technology and smart clothing like the InZoneAlert vest, says it could also be used by policemen and first responders. "Anyone who has to be out on the interstate with passing vehicles could benefit from an individualized warning," he says
One of the goals of the team working on the InZoneAlert vest is to make sure the alert is distinct but not jarring. "We don't want to add to their cognitive load," said Martin. "We don't want to give them false alarms. We just want to give them a few seconds notice to know that someone is coming toward them and then give them a chance to get out of the way."
While still in the testing and development phase InZoneAlert system, has the potential to reduce vehicle-worker conflicts by 90, says Martin.