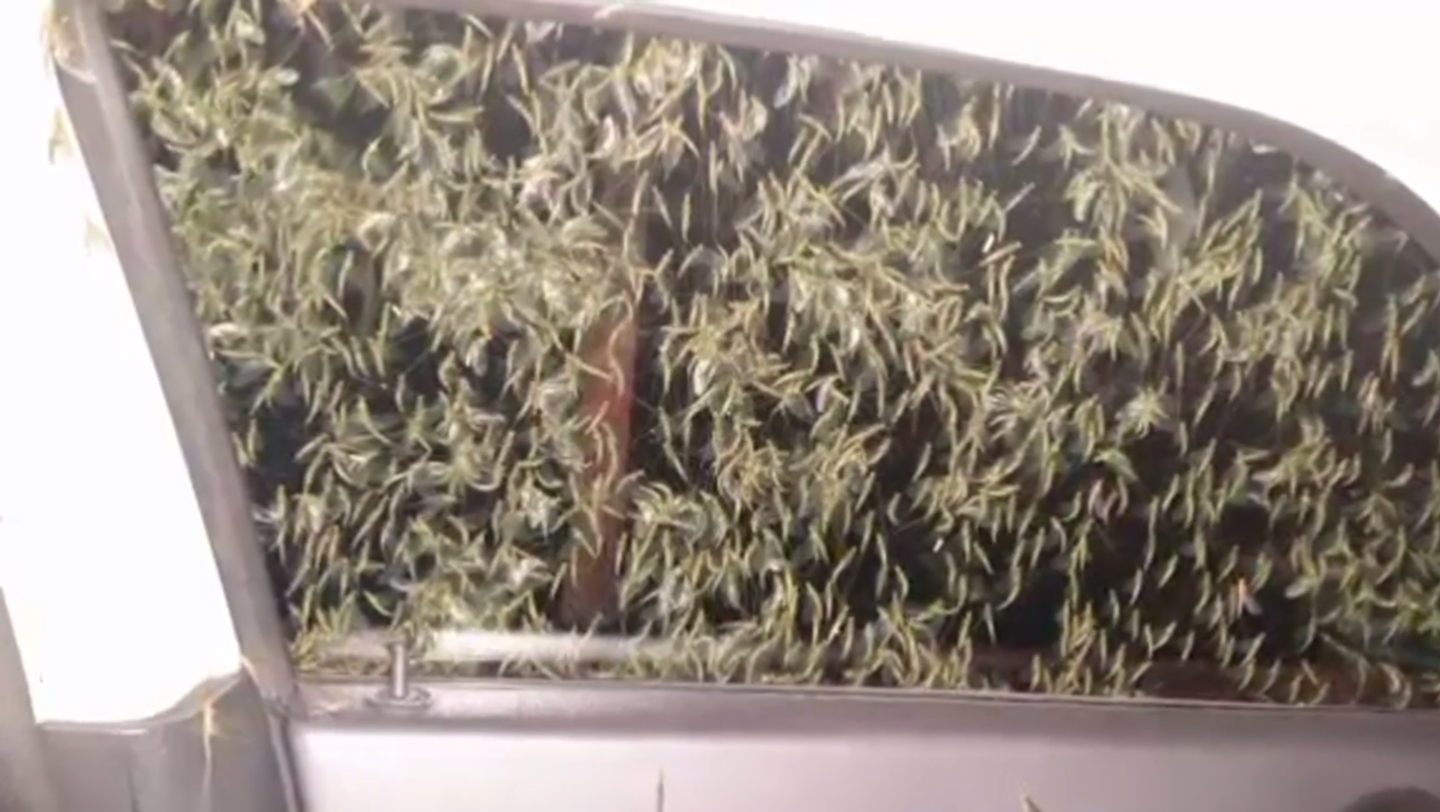 It took snow plows to clear an Iowa bridge of the unending swarm of mayflies that covered and eventually closed the bridge on July 18.
Sabula Police Reserve Officer Stephen Thayer told WQAD that the bugs were piled knee-high in front of cars trying to pass by during the night. The plague-like swarm even caused two motorcycles to lose traction and crash, but no one was hurt.
In a video recorded by Thayer's mother, millions of flies surround the police vehicle when the officer arrived. The windshield became covered, and as soon as Thayer opened the door, the mayflies began to fill the car.
"Biggest thing I noticed was after cars were stopped and sitting for so long while we're trying to get cars moving again is they were probably piled knee high in front of their headlights from just sitting there," Thayer said.
The Iowa Department of Transportation had to close the bridge while it was cleared, and they've decided to keep the lights on the bridge off for a while to try to keep the mayflies away.