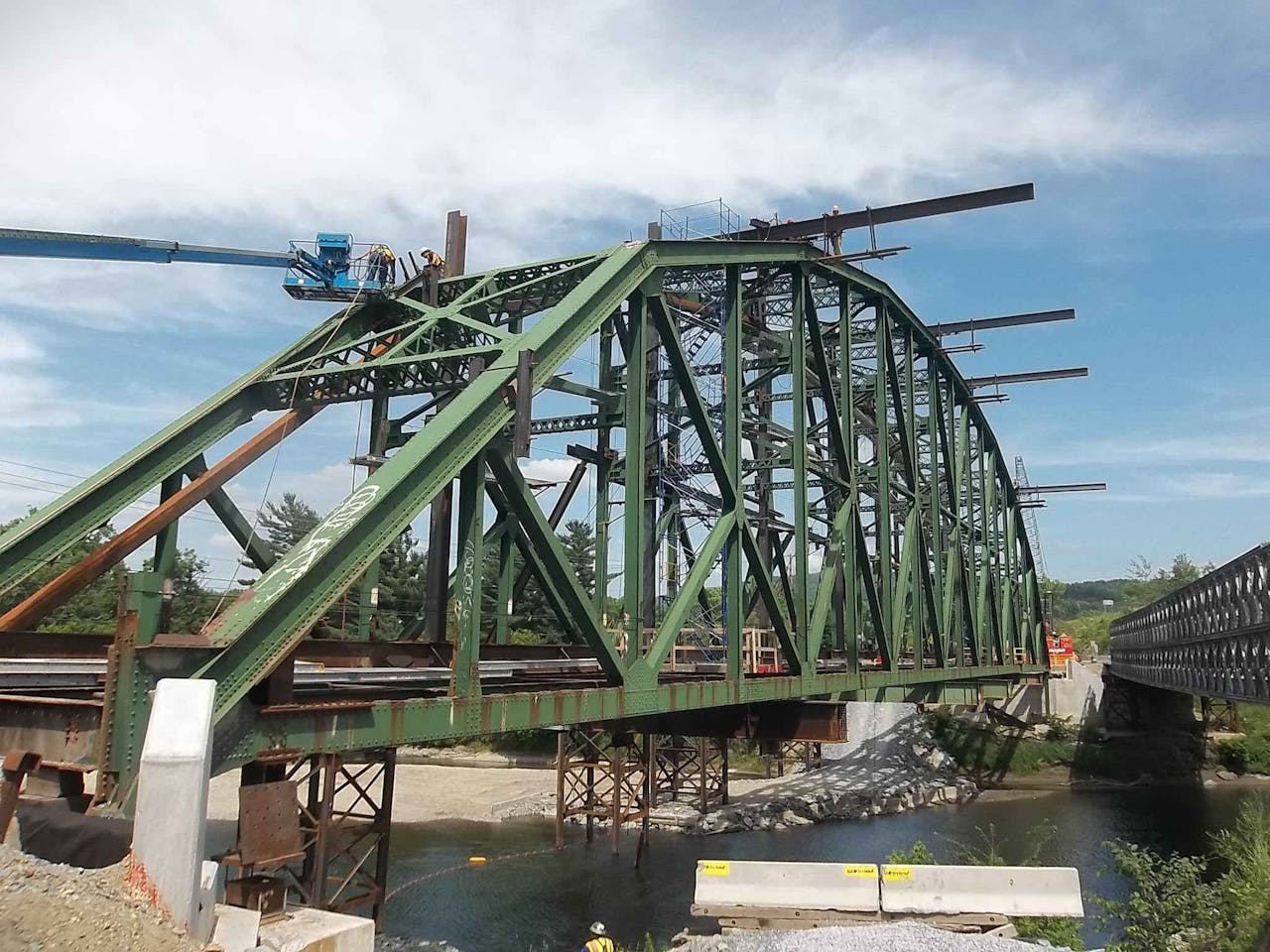 The University of Vermont is part of a coalition, including the University of Maine, the University of Rhode Island, the University of Connecticut, the University of Massachusetts Lowel, and Western New England University that are tasked with creating a University Transportation Center called the Transportation Infrastructure Durability Center (TIDC), which aims to help save taxpayer money by extending the life of transportation infrastructure, including bridges, roads, and rail, Vermont Business Magazine reports.
Representatives from the Vermont Agency of Transportation, Maine Department of Transportation, Massachusetts Department of Transportation, Connecticut Department of Transportation, Rhode Island Department of Transportation, and the American Society of Civil Engineers Transportation and Development Institute will also help create the center.
The U.S. Department of Transportation will provide up to $14.2 million over a period of five years for the center, with $1.25 million going to Mandar Dewoolkar, chair and professor of the Department of Civil and Environmental Engineering at UVM. UVM professors Ehsan Ghazanfari, Dryver Huston, and Ting Tan collaborated on the proposal. Twenty-eight faculty researchers and 280 trained student researchers from all the New England states will focus on real infrastructure needs identified by the department of transportation partners and prioritize them to ensure cost-effectiveness.
"This is an exciting opportunity for UVM students, research staff and faculty to perform innovative research for improving the durability and extending the life of our transportation infrastructure," said Dewoolkar, according to the news agency. "I look forward to this partnership with the University of Maine and others across all New England states, which will strengthen our collaboration in transportation research, education and technology transfer."
The new TIDC seeks to identify new materials and technologies that will maximize investments in transportation infrastructure. The center will do the following: 1) develop improved road and bridge monitoring and assessment tools; 2) develop better ways to strengthen and extend the life of existing bridges; 3) use new materials and systems to build longer-lasting new bridges and accelerate construction; and 4) use new connectivity tools to enhance asset and performance management while promoting workforce development.