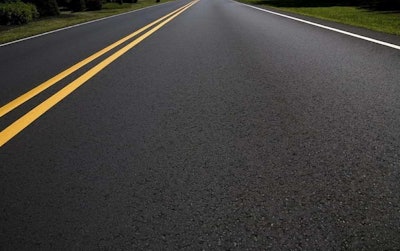 In 2017, Sudbury, Massachusetts. hired Vanasse Hangen Brustlin to evaluate its pavements, sidewalks and guardrails to prioritize needs and find the funding needed to fix them, the Sudbury Patch reports. The results of the study were released in September 2017 in a 197-page report, Pavement, Sidewalk, and Guardrail Management Study.
Dan Nason, Department of Public Works(DPW) director, explained the results to the news agency saying, "The roads are ranked using a Pavement Condition Index (PCI), DPW director, according to the news agency. This approach is similar to grading in school where a score of 100 is an "A" (equivalent to a new, recently paved roadway) and a score of 59 is an "F" (meaning the road is in poor condition). " The results of the study will be used to identify the treatment of roadways based on their PCI, Nason added, to get the "best bang for the buck."
According to the news agency, Nason said the study will help determine what's necessary to preserve the roadways that are still in good shape and extend the useful life of the pavement, correct surface defects, and improve safety.
"This methodology is very cost-effective and allows for treating (or resurfacing) more roadway miles with our budget versus spending significantly more money on fully rehabilitating only one or two roads annually," he said. "To realize the full benefit of this pavement preservation approach, the DPW will be employing multiple cost-effective surface solutions to our roadway network throughout town. Our intention is to use various surface treatments based on the condition of the roadway. These include crack-sealing, chip-sealing, ultra-thin overlays, mill and overlay, full-depth patching, and full-depth reclamation."
The PMS is an important tool that will be used as a guide by the DPW and integrated into proposed plans with other utility companies' capital improvement plans.