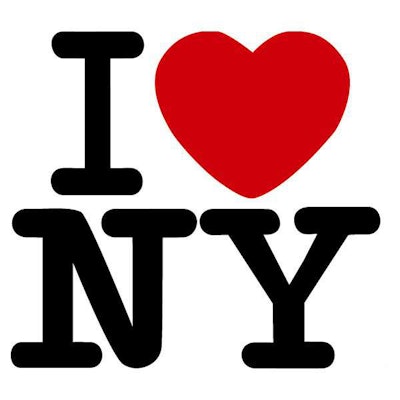 Some highway signs with the "I (heart) NY" logo are getting no love from the feds.
The Federal Highway Administration has cut $14 million in funding to the state of New York for installing more than 500 signs across the state with tourism logos that the FHWA says violates federal and state traffic standards, according to WKBW news station.
In a letter to the state department of transportation and the state's thruway authority, the FHWA says consistent sign information is required across the country to ensure safety.
The agency objects to signs that include the logos "I (heart) NY," "Taste NY" and "Parks through History."
The state installed the signs in 2016 to try to boost tourism, at a cost of $8.1 million – a price much criticized at the time. The state's funding will be restored if the signs are removed by September 30, WKBW reports.
A spokesman for the New York State Department of Transportation told the station that it is working with the FHWA to reach a solution.