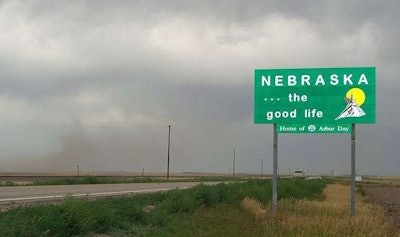 Four contractors will compete for the first design-build project in Nebraska under a new state initiative. The project will expand the existing two-lane facility to a four-lane corridor along US-275 from Scribner to West Point.
For this long-anticipated project for the local communities, Nebraska DOT (NDOT) is using the "design-build" project delivery method as a new option for completing large, complex road construction projects faster and more efficiently.
With design-build, a contractor is selected and collaborates early with the design team, which enables design and construction to take place at the same time.
This option was made possible under the Transportation Innovation Act adopted by the Nebraska Legislature in 2016. In total, the Transportation Innovation Act is allocating $450 million to various Nebraska projects.
The act is used as a tool to deliver roads projects faster through innovative methods already proven in other states and tailored for Nebraska's needs. The initiative honors Nebraska's commitment to pay-as-we-go projects, and it's also seen as a way to strengthen industry partnerships with local and state government.
As part of the selection process for the Scribner-West Point project, each contactor team submitted their qualifications.
NDOT will evaluate these four contractor teams before awarding the contract:
Kiewit Infrastructure Co. (Kiewit Engineering Group Inc.; FHU Engineering; RW Engineering andSurvey; FYRA Engineering; JCG Engineering).
HcPCi (Hoffman Construction; PCiRoads, LLC; Cramer & Associates, Inc.; SRF Consulting Group; Schemmer Associates).
Graham-Werner JV (Graham Construction; Werner Construction; WSP USA Inc.; Olsson Associates)
Hawkins Design-Build Team (Hawkins Construction Co.; Burns McDonnell Engineering Company, Inc.; Clarkson Construction Company; Alfred & Benesch Company; Constructors, Inc.; Trafcon; JCG Land Services, Inc.)
This project will improve about 18.5 miles of US-275, located in Cuming and Dodge Counties, according to NDOT.
Construction of the project is scheduled to begin in 2019.
The rural portions of this corridor will be upgraded from a two-lane highway to a four-lane expressway. Among several other improvements, a four-lane expressway bypass will be built around Scribner.