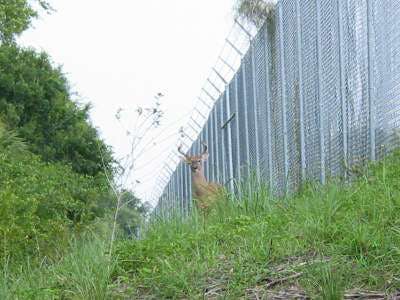 The Utah Department of Transportation is adding a mile of wildlife fencing along eastbound Interstate 80 near Jeremy Ranch to complement fencing already completed on the westbound side.
After installing the mile of fencing, the UDOT will add another 1,400 feet of fence on both sides of the highway to reduce wildlife-vehicle collisions.
The UDOT says it has been able to begin work on the project eight months early by advancing part of the funding for next year's I-80 truck lane and wildlife improvements project, which includes a wildlife bridge near Parleys Summit that the wildlife fence will eventually tie into.