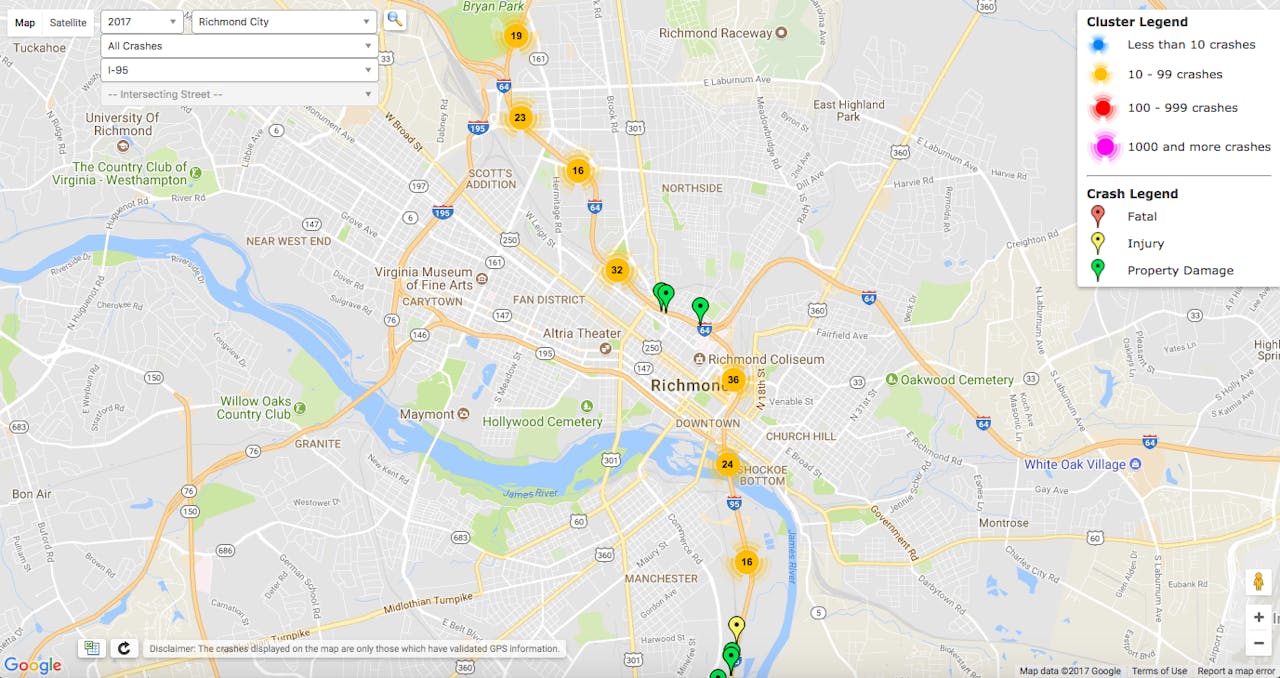 The Virginia Department of Motor Vehicles' Highway Safety Office has added an interactive Crash Locations Map to its website to provide details on local crashes filtered down to street level.
"Educating drivers is an important part of crash prevention," says DMV Commissioner Richard D. Holcomb. "This new feature allows Virginians to see where crashes occur most in their neighborhoods and the factors causing those crashes. With this information, you might use extra caution when traveling through a particular intersection or remind a new driver of the hazards of driving at an unsafe speed on a road near your home where speed-related crashes happen regularly."
Data on the map can be narrowed by year and crash factors such as speed or texting. Users can also create a Crash Data Report or explore a map of High Crash Locations, referred to as clusters.
The program is part of the Highway Safety Office's Traffic Records Electronic Data System (TREDS) used to centralize the state's crash data and related details. This system was first made available to the public in August 2011.
"TREDS is Virginia's 'one-stop-shop' for accurate, timely and detailed highway safety information for analysis and reporting," the department reports. "TREDS data is used to save lives – specifically to support Virginia's efforts to reduce crashes, injuries, fatalities and associated costs."