The Nevada Department of Transportation (NDOT), Nevada Highway Patrol (NHP) and the Regional Transportation Commission of Southern Nevada (RTC) have partnered with Waycare to use predictive technology aimed at preventing traffic crashes and congestion.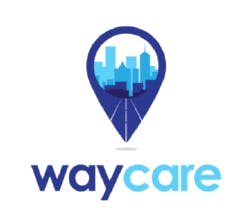 Waycare's platform combines historical data and real-time data, such as weather conditions, speeds and traffic light timing to identify dangerous driving conditions. This information is then sent to first responders and traffic management centers so resources can be deployed to potential problem areas to either prevent incidents or reduce response time.
"Real-time data is an unutilized asset that, with the introduction of predictive analytics, will enable cities to save lives on the road and optimize traffic management," says Waycare CEO Noam Maital. "To illustrate that point, we can collect 200 times more data than the data generated by all road sensors in Las Vegas today. Our pilot program in Southern Nevada is yet another testament that it is truly one of the most innovative regions in the U.S."
RTC will use the platform at its traffic management center on pilot corridors U.S. 95 West of Interstate 15 and I-15 South of Charleston Boulevard.
"We are excited to be working with Waycare and out partners at NDOT and NHP to further our ongoing efforts to utilize data to improve our regional traffic management system," says Tina Quicley, RTC general manager. "These types of advanced technologies represent the future of transportation, and the future is now in Southern Nevada."