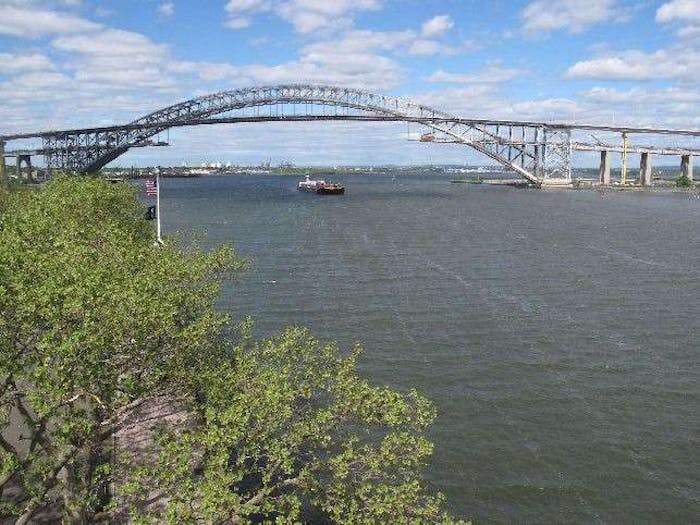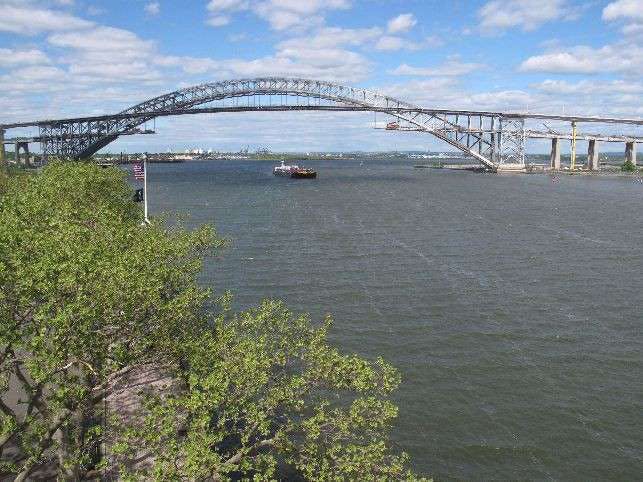 New Jersey Gov. Chris Christie says the raising of the roadway of the Bayonne Bridge, dubbed the "Raise the Roadway" project, will be complete by June 30, six months ahead of schedule.
The roadway is being raised to allow for larger container ships to pass underneath the bridge to reach the ports at Newark, Elizabeth and Staten Island. The project was approved in 2013 at an original cost of $1.29 billion. It's now estimated at $1.6 billion.
"The 'Raise the Roadway' project is a true game-changer for the port, one of the state's and this region's most significant job creators, employing 336,000 people and generating billions of dollars in economic activity," Christie says. "With the lifting of the bridge's navigational restrictions, we expect these numbers to continue to grow and shipping lines to begin to send their larger ships to this port. As a result more businesses will seek to locate in the port area to create jobs, especially in the skilled trades while garnering the benefits being close to the port can bring.These businesses already generate nearly $53.5 billion in economic activity."
The elevated roadway was opened to traffic in February, allowing traffic on this level in addition to traffic flowing on the lower span. The structure will be built out to the planned full width in 2019, and will feature four 12-foot wide lanes traveling in both directions as well as inside and outside shoulders and a pedestrian/bicycle path.
The project will provide a navigational clearance under the Bayonne Bridge of 215 feet, an increase of 64 feet that will allow ships with up to 18,000 20-foot equivalent units (TEUs). Currently, ships of only 8,000-9,000 TEUs routinely pass underneath the bridge, with a maximum of 9,800 currently able to pass.
More details on the project, including links to live camera feeds, are available here.